We have said it over and over again – Money is nothing but a medium to reach your goals. Well, what if you don't have any money at all? Will you quit on your goals? Or will you figure out other marketing ideas to build opportunities that can take you where you want to be?
Of course, you will choose the latter.
The same concept can be applied when we think about marketing a business. In order to make a business grow, you will always have to make sure you are running result-oriented digital marketing campaigns that can take your sales figure to the next level. Money, ladies and gentlemen, plays a crucial role in this. But, we have figured out ways that require little or no money to spread the word out.
So, without wasting even a second, let's get started!
1. Involve With Your Community
What if we tell you that you can grow with your competitors? Unbelievable, isn't it? Well, the reason why we tell you to involve with your community is that it makes people talk about you. When you go out there and communicate your useful thoughts and ideas with online and offline communities, you can gather up a solid network of connections and plant your brand as a leader in the field. Of course, other companies will be trying to do that as well. Thus, you get a chance to learn from what they are doing and grow together.
2. Ask For Referrals through Referral Programs
We highly recommend you to start an affiliate or referral program that works to reward your loyal customers. This way, you will be making your customers 'work for you'. Through the referral program, they will be sharing the news about your business with their network and hopefully, you will get more customers to convert for your business. But, what's in it for your customers? To keep things simple, you can offer a small percentage of your sales to loyal customers who refer your business and bring in a customer.
3. Network and Collaborate
Ask yourself this question – How many friends do you have in the business that you run? If not many, you should definitely try out networking and collaborating to create valuable connections in the industry that you are in. But, isn't that what we recommended to do for your community? Well, there's a difference.
Here, you are trying to establish a relationship with businesses like yours in the anticipation of more traffic and business. Let's say you have a blog that you want to promote. When you actively network in the niche that you cover, you will gain opportunities to connect with people online that are very popular and well-respected in the same niche. You can only wonder what good they will do once they mention your business on their blog.

4. Target Influencers
The whole influencer marketing industry is running on this simple fact – People buy from people they trust. Influencer marketing is the most successful and most popular marketing strategies that businesses are using today. And it is only going to grow as more and more digital channels make space in our life.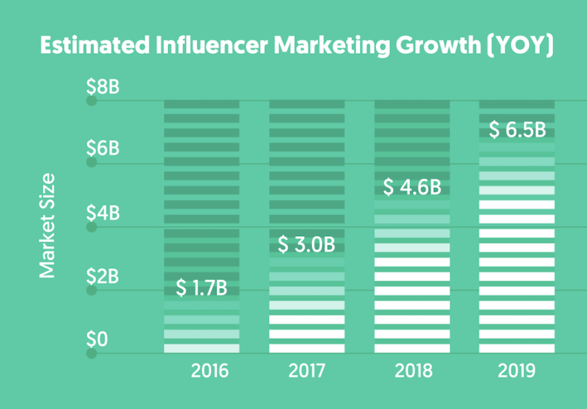 Influencer marketing does cost money, but not when you tackle the problem strategically. Here's what you need to do. Look out for budding influencers who have the potential to make it big in the years to come. Focus on quality over quantity. Make long-term relationships with these influencers and buy them for cheap. Also, provide them with your products and services free of cost or in exchange for an online product review.
5. Offer to Speak
Give your brand a voice. We highly recommend you to use this traditional form of marketing and make the most of it. Believe it or not, you will always find plenty of speaking opportunities around you like industry conferences, local business groups, community colleges, and more where you can get direct access to an audience for your business. Since you will be speaking to like-minded people in the event, the chances of landing business opportunities will be high. All you have to do is give a rad presentation!
6. Start a Website or Blog
Creating a website or a blog is essential to your brand's success especially when more and more people are looking for services, products, and answers to their doubts online. But make no mistake. You don't need to hire a professional website design and development agency to build a website for you. There are many online website designing platforms that can help you build your business website in minutes. And believe us, they cost nothing when you see this as a long-term investment.
7. Improve Social Media Presence
Social media is where modern attention lies. So, if you are new to marketing, you must definitely give a shot to social media sites like Twitter, YouTube, Facebook, Pinterest, Instagram, and more.
Some of the latest social media platforms like Tik Tok, Twitch, Steemit, Vero are also making space in the content industry. Create brand awareness campaigns on these social sites with a small budget just to see where it leads you. Also, publish high-quality and relevant content that your audience would like to share.
8. Create an Email List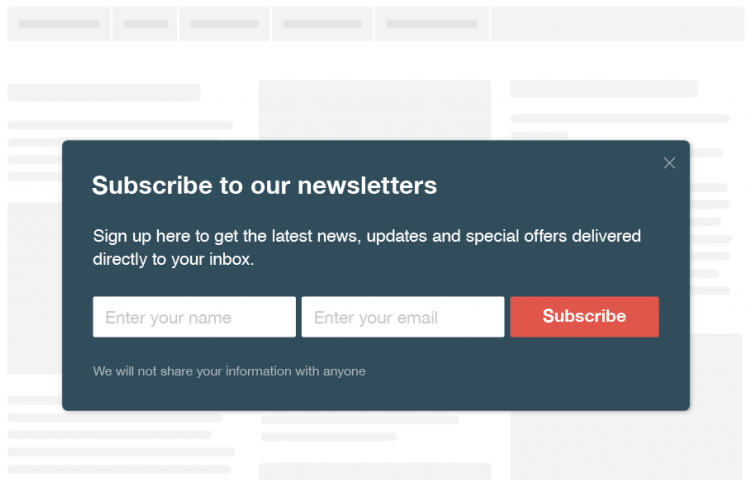 This is a no brainer. When everything on the Internet will fail, the ones that have run solid email marketing programs will eventually win. You just don't know when social media sites will die out. Nobody knows which social platform will be the next Facebook. But there's something that we can say with absolute certainty – Businesses that have a huge list of customer emails will stand tall when the world of social media collapses. So, start building an email list as of today.
9. Host Webinars
Hosting webinars that introduce your brand to your potential customers is highly recommended. Almost all businesses and influencers are doing that since it all it requires is deep knowledge about what you are going to discuss and a stable Internet connection. But creating a webinar takes time since you will have to plan everything out. The benefits outweigh the efforts you will have to put into planning a webinar.
10. Run Contests
Looking for low-cost marketing publicity? We have just the right answer for you – Online Contests. That's right! People are crazy about online contests when the rewards are worth participating in. We highly recommend you to do market research to figure out what kind of online contests make the most noise and has a higher engagement rate. You can give away cool merchandise, gadgets, cash prizes, and whatnot when it comes to setting the bait. Running a contest is a super cool way to get viral and boost the brand image.
11. Create a LinkedIn Group
LinkedIn is hot at the moment and it works for all businesses. It is free of cost and can land you tremendous business opportunities to cash on. Businesses and professionals today use LinkedIn as a social media tool as well. All they have to do it create a great LinkedIn profile that has their resume on it and post news feed. That's it. But as a business, there's another way to get traction on LinkedIn. It's called LinkedIn Groups.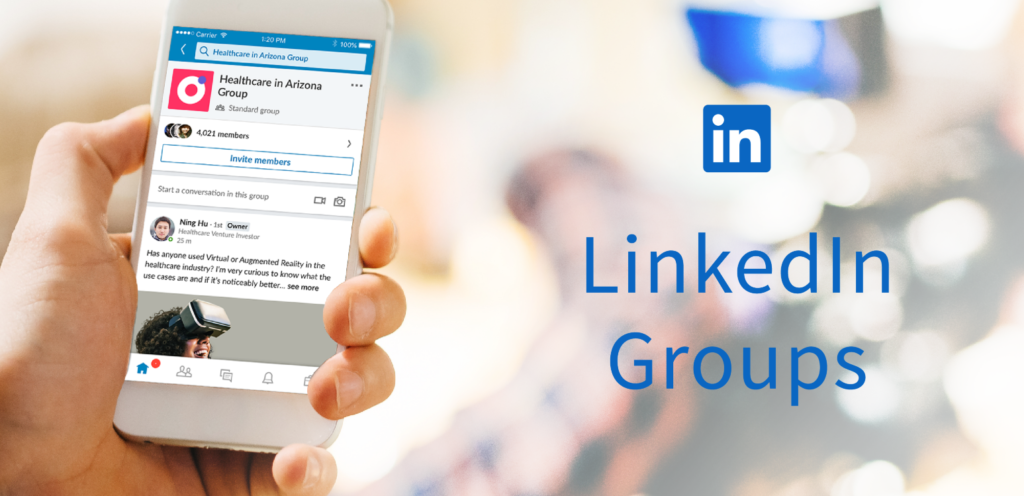 As you grow on LinkedIn and start making connections, you should make sure you add the connection to your LinkedIn Group. Also, make sure you are a part of other LinkedIn groups on the platform. Now all you have to do is publish superb content on the group that makes people want to talk business with you. This costs zero money and brings in incredible results.
12. Guerrilla Marketing
Are you great at creating scroll-stopping content? Well, guerrilla marketing might be the thing for you. Guerilla marketing is a highly disruptive form of marketing that is used to boost brand awareness among the target audience. Guerilla marketing is so unconventional that we just can't explain it in a single sentence. The best way to understand guerrilla marketing is by observing how it's done and what results it brings in. For example, you can create graffiti on any piece of property that can be very well seen by the demographic you want to market your business. You have to think out of the box and create something authentic. But hey, make sure you don't do anything illegal.
Execute On These Ideas, NOW!
It is crazy how many people spend months after months white-boarding all day! Execution is the key here. If you are willing to spend your time to follow the above-mentioned points and get things rolling, you will reach your marketing goals way quicker than people who are still figuring out what to do with their money.