Wedding venue bookings for weddings are at an all-time high between January and May. With the competitive wedding venue market, it's time to optimize your marketing strategies and make sure you're attracting the perfect couples for your reception venue.
In less than 90 days, there will be an influx of couples searching for the perfect wedding reception venue.
This article will give helpful marketing tips for wedding venues and give you the knowledge to make sure that your wedding business, is ready to experience its busiest season yet, and book more brides than ever before.
A user-friendly and engaging website design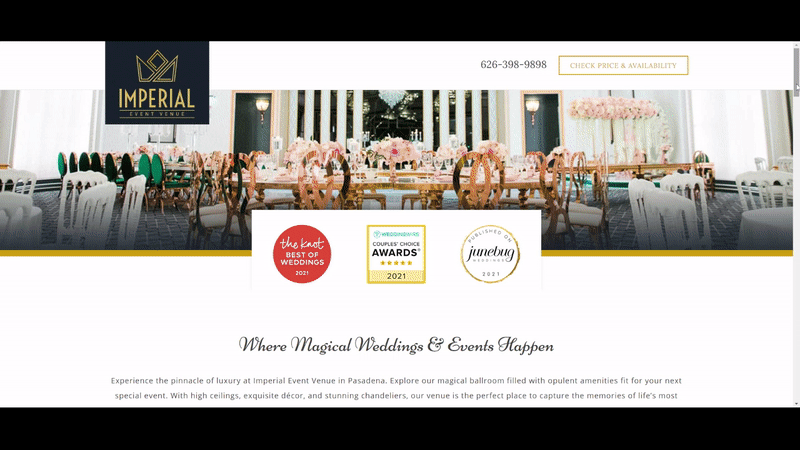 It's important to put your best foot forward when it comes to wedding venues. Before the peak season arrives, take a close look at your website and ask yourself whether you would be impressed with what you see. 
Make sure the website is enjoyable to navigate, with clear descriptions and photos of the venue, amenities and wedding services offered, as well as its availability. High-quality photos, video footage and virtual tours can also help give potential couples a better idea of what they'll be getting if they choose your venue.
Optimizing your website for search engines to make it SEO-friendly
When it comes to couples looking for wedding venues near them, it's important to make sure your website is optimized for search engine optimization (SEO). Research keywords that potential clients may use when searching for venues and include these words in your page titles, website content, blog posts and venue overview page. 
SEO can have an enormous impact on conversion rates; as Google typically has a 7.2% conversion rate on average. Therefore, investing in SEO and social media presence should be part of your marketing strategy for your wedding venue.
Maximize Your Web Page Conversion
When thinking about website optimization, focus on SEO as well as conversion optimization to ensure visitors are taking the desired action. Doing some keyword research and posting wedding blogs will help your target audience find your business.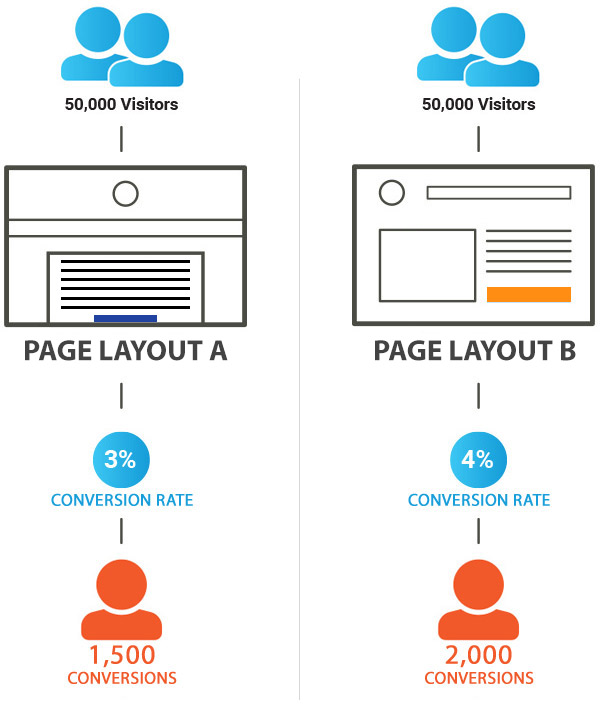 To optimize for conversions, venues should consider the following:
Design a clear and easy-to-navigate layout with calls to action throughout the page guiding visitors to their goal.
Make information such as pricing, availability and policies easily accessible.
Use high quality photos and videos to give visitors a first hand look of what the venue is like in person.
Utilize chatbots or live chat options for quick and personalized responses to any questions potential customers may have.
Have positive reviews of past weddings to increase trust in the wedding venue.
Use Google Analytics to monitor the traffic coming into your website and which keywords drive the most visitors.
---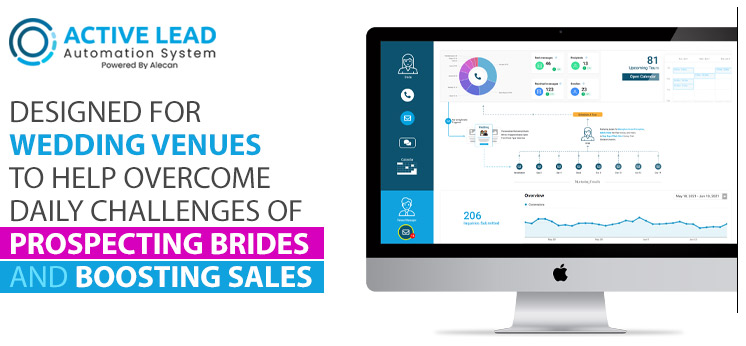 ---
Stay Active On Social Media Platforms
Social media marketing plays an important role in digital marketing for wedding venues. 
Having social media channels like a Facebook page, Instagram account and business profile on Pinterest to share photos of events at the venue and updates about it. Additionally, you can use Pinterest as a platform to share inspirational wedding photos and ideas for decor themes.
Interacting with other wedding planners or wedding directories, can also help ensure a potential flow of wedding clients in the future.
Utilize Paid Advertising
For a speedy expansion into a target market, consider utilizing paid advertising. Utilizing Google Ads and Facebook Ads in the best way possible is essential for a successful campaign, as well as carefully targeting the right audience and optimizing sales pages for the highest conversions. 
Read our article comparing Google Ads with Facebook Ads if you are unsure which platform would be most suitable to attract business for running paid advertisements.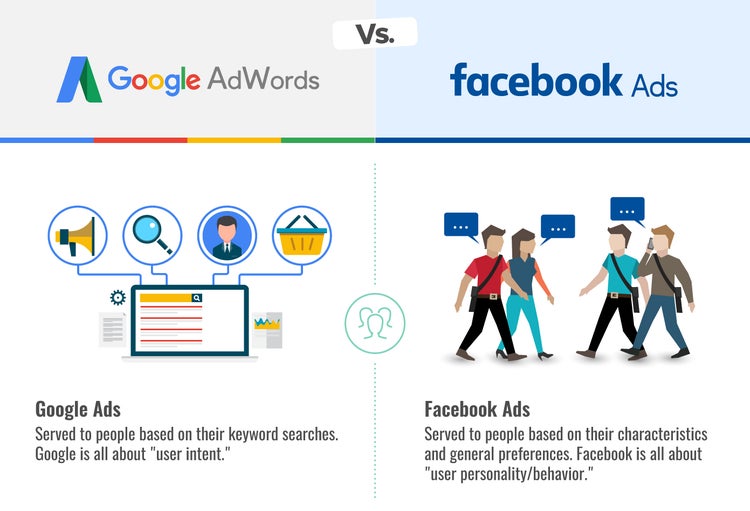 Using Email Marketing & Automation To Keep Up With Buy Later Couples
For those couples who have shown interested in wedding offerings, but have yet to book, email and wedding venue marketing plan can be a great way to convert them into buyers. A personalized email sequence that helps create a relationship, build their understanding of the brand and guide them through the buying journey can be incredibly helpful in persuading them to take that step.
Why It's Important To Keep Up With Buy Later Couples
Most couples tend to have extended engagements of up to two years, meaning some will be eager to book your venue immediately, while others are harder to reach and entice.
To ensure you connect with all potential customers and successfully convert them, it is important to tailor your messages and marketing efforts according to the Buy Now versus Buy Later couples.
Utilize the wedding venue marketing tips, tactics and resources provided here for better engagement with wedding vendors and your Buy Later couples.
Keep your "Picture of Success" in the forefront of your mind.

Having a clear image of success is essential for wedding venues; not just in terms of having an attractive website, but also ensuring the first impression guests get on arrival reflects the same vibe.
Take advantage of all the marketing tips for wedding venues here to drive more traffic and maximize bookings during wedding industry busy seasons.
Maximize Your Venue's Potential with These Proven Marketing Tips for Wedding Venues
In conclusion, using these marketing tips for wedding venues can significantly improve client attraction and retention. Your location may stand out in a crowded market by developing a strong internet presence, showing special features, using social media, and providing promos. To make sure your marketing strategies are in line with your company's objectives and target market, remember to regularly evaluate and modify them. Your wedding venue can prosper and position itself as a top contender in the market with persistent work and originality.