With the number of companies on the Internet today, it takes more than just a pretty website to be enough for your business. A website is a place where customers first see your company, your brand, and the overall purpose of your business. This means that your site has to function exactly the way you want it to. Although an ugly website isn't a good one, there are so many more factors you have to take into account when thinking about having a new website for your business.
We complied 7 telltale signs that you need to look into to see if you need a new website.
1. Website Not Being Mobile Friendly
People are starting to be on their phones more than they are on desktop computers. According to Quoracreative, 80% of users used a mobile device to search the Internet in 2019. As a business, your website has to be mobile friendly to make it accessible on all mobile devices. This means that your website layout, store, and design have to look appealing while keeping with your brand's image. Having a website that is not mobile-friendly is a sure way to have customers walk in the other direction.
This means having a good understanding of different types of phone layouts, such as the iPhone or Android devices. Although both are smartphones, they use different types of screens and resolutions. Make sure to have your website work effectively for all these devices and keep up to date with any new technology changes. Investing in a website that is mobile friendly is worth it since so many younger consumers are using that medium.
2. Lacking on Speed
A slow website is one of the worst experiences you can give to your consumers. Within marketing, you have to make it easy for your consumers to make a purchase and get the information they need. Having a beautiful website with colorful designs is useless if it takes forever to load. Make sure that the more complicated widgets there are on your website, the more likely it is to become slower.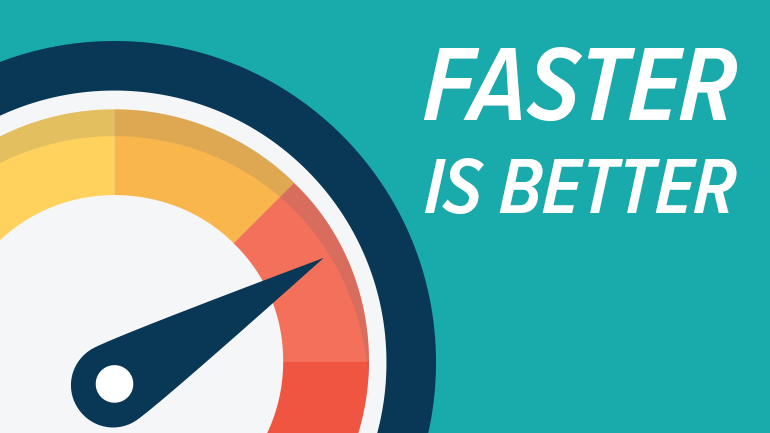 Some reasons why your website is slow might include:
Website code too bulky
Non optimized Images
Too many advertisements
Too many plugins
Large media files
Poorly written code
If your website is not professionally optimized and looked over, this can be a pretty hard fix. In some cases, the slow loading speed can be due to the foundation of the code your website was built. If that's the problem, then it's more practical and cost-efficient to start a brand-new website for your business.
3. Inaccurately Reflects Your Brand And Values
Your website should be the driving force that reflects your brand and the values you bring as a business. If your website does not do that, then that is a clear sign that your website has to be changed and updated. The reason for this is because you want consumers to look at your website as a guide to their problems. Consumers reach out to a service to find a solution to a problem they are having, if your website fails to reflect the brand they thought you had, they will leave.
Make sure to have a detailed branding guide and mission statement for your business before you activate your website. Having a mission will act as the central core of your company so you can start telling your targeted audience the values you practice within your website.
4. Confusion Resulting in High Bounce Rate
Having an organized website is essential for making people want to stay on it. Creating confusion about what the services you offer or the inability to direct your users that visit your site will cause a high bounce rate. A bounce rate is the amount of time people enter your site and leave, rather than staying to explore more on your pages.
Some confusion can be because of:
Incorrect Dates
Wrong or broken links
Inaccurate Graphics
Images and text being too small
Headline Topics That Are Too broad
If your website is not professionally optimized and looked over, this can be a pretty hard fix. In some cases, the slow loading speed can be due to the foundation of the code your website was built. If that's the problem, then it's more practical and cost-efficient to start a brand-new website for your business.
5. Having Low Conversion Rate
If one of your primary objectives in having a website is to create a high conversation rate, make sure it does exactly that. Having low conversion rates on your website can be a sign that you need to change your site and the messaging behind it. Websites with low conversation rates tend to have content and designs that feel unwelcoming. This can be a mixture of different aspects such as the messaging and copy of your pages, the graphics you are using, or the quality of your website as a whole.
To find out why your website has a low conversion rate, you need to understand the experiences users have with your website deeply. This means understanding their problems, the direction you want them to go, and the quality of service that you offer. Find out the issues with your website can mean you have to create an entirely new website for your business.
6. Lacking Traffic From Search Engines
Search engine crawling plays a significant role in the number of people that find you using search engines like Google and Bing. You have to consider the type of content you are putting out and the keyword research you are doing on your website. This means a heavy emphasis on target specific keywords on your headlines and producing quality content.
Keyword research itself is a whole field of marketing that you have to take into account. Here at Alecan, we have years of experience in creating effective websites that not only appear in search engines but also generate quality traffic.
Build A Strong Internet Presence With The Power Of SEO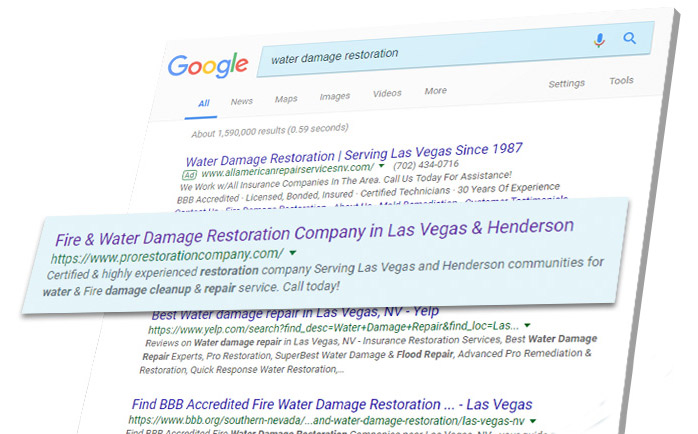 People search for everything online. Use this to your advantage with comprehensive search engine optimization (SEO) to maximize organic and local rankings, keeping your company visible and relevant.
Request Free Consultation
Ranking for specific keywords is not always that simple. Companies are still competing against one another to rank for keywords specific in their field. As a business, your website has to effectively showcase your targeted keywords to generate the traffic that you need to grow.
7. Not Designed to Scale
Consistency is essential for your website. As we mentioned in the beginning, having your website be mobile-friendly is critical. This also means it needs to be designed to scale not only on mobile but also in tablet forms. No matter what device your customer is using, you want to deliver the same experience to satisfy their needs.
A website that is not able to scale will mean people will have different experiences on different platforms. This can mean that some text might be cut off, some graphics are not appearing, or some landing pages might not work in general. Loading times can also affect specific devices if it's not designed to scale. Making sure all these factors of your website is operational is vital for your consumer's outlook on your business.
Conclusion
Your website is essential for your business. Realizing these 7 critical signs on why you might need to invest in a new website for your business is important to growing your company. Your business website should have a purpose and role when attracting customers. After looking over these signs, we hope that your website operates precisely like the way you designed it too.