Even though in February 2015 Google Webmaster Trends analyst John Mueller stated that the process of building links should be avoided and "may cause more problems for your site than [it] actually helps", he also admitted that Google does use links as part of their ranking algorithm.
Don't Believe The Hype! Links Still Matter
This admission came as no surprise to SEO professionals who, in spite of recent attempts by Google to downplay link building strategies, have always recognized the need to construct a solid link structure both to and within each website. According to a recent Moz study, the correlation between high rankings and the number of linking websites is somewhere in the neighborhood of .30, which seems minuscule until one considers that ranking is based on over 200 "ranking signals".  Moz also discovered that, of the top search results for over 15,000 different keywords, 99.2% of these websites had at least one external link.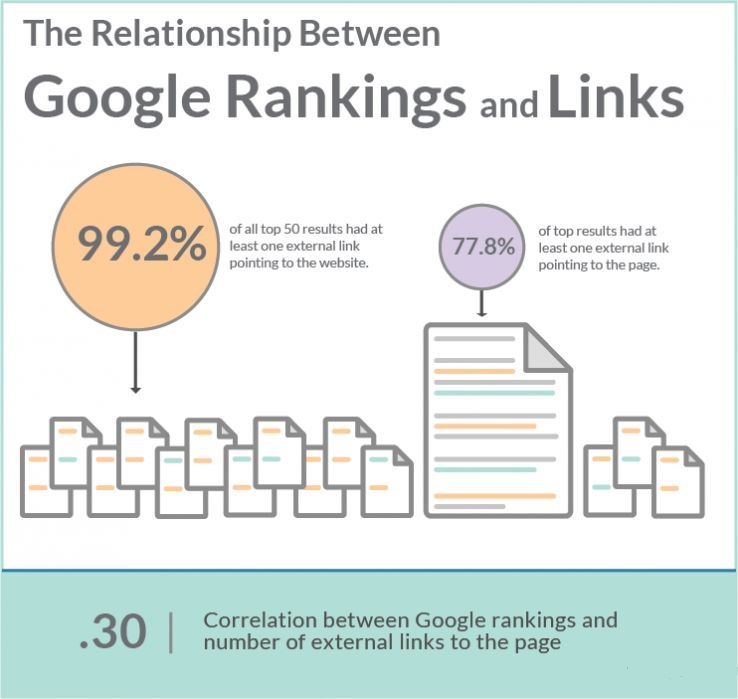 When It Comes To Link Building, Proceed With Caution
While you'll never hear an SEO expert say link building is dead,  the present refrain is something closer to: "Link building isn't dead, it's just tricky." Links are and will continue to be the primary way Google assesses the quality of a site (at least until the algorithm learns to actually read your content), and for this reason, Google has taken great pains to scrutinize every link coming to your website. Now, in 2015, they've more or less perfected the link analysis arm (Penguin) of their ranking algorithm. If Google thinks an inbound link is "unearned",  it will not hesitate to levy devastating manual penalties.
What Link Building Looks Like In 2015
Five years ago, link building involved buying thousands of links which tricked Google into thinking a website was worthy of these links and, by extension, a high ranking. The introduction of Google's Penguin algorithm has since shifted the focus from quantity to quality; one link from a high-authority website is worth a million "black hat" links, especially since these "penny links" are likely to earn a manual penalty if detected. Today, link building is actually linking earning–more specifically, it's about creating great content that people will want to share. In Google's eyes, when another website links to yours, it means they found something valuable.
How To Get High-Quality, High Authority Links
Guest Blogging
Google officially outlawed large-scale guest blogging—that is, hiring a company to write a "fake" blog post with the sole intention of gaining a link. But writing an article for a reputable industry blog or asking a writer to contribute to your company's blog still has a lot of power in Google's eyes. As with any present-day link building strategy, however, Alecan advises keeping everything on the level by developing actual relationships with bloggers and editors instead of purchasing posts and brand mentions.
Distributing Press Releases
Most SEO experts recommend distributing a professionally-written press release at least once every 3-4 months as one of the best ways to earn high-quality links. Because releasing a press release necessitates doing something newsworthy, this link building technique has the added benefit of forcing companies to innovate, improve, and expand. Not sure how to write a press release? Services like PRweb will both write and distribute your article on an authority domain for a relatively low fee.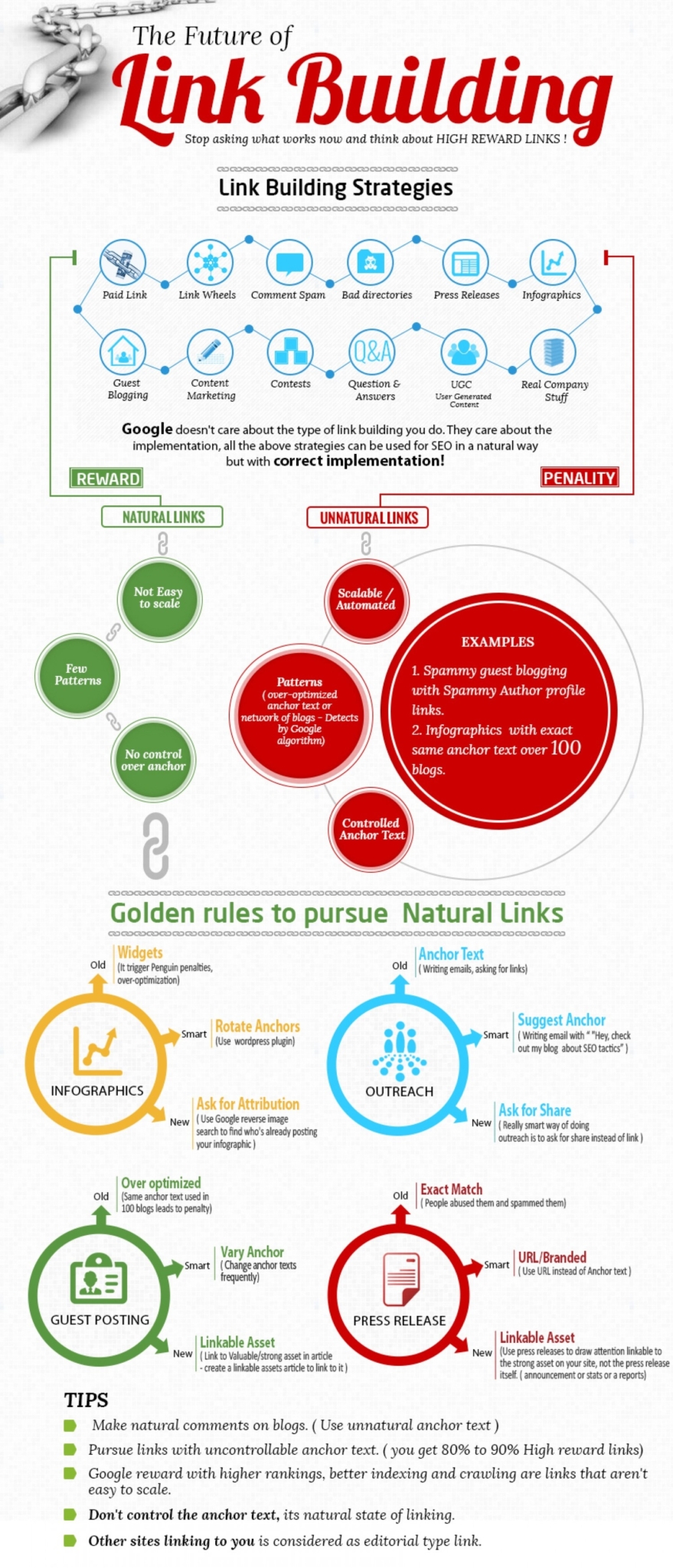 Creating Infographics
Want to get your content shared on websites and blogs? Statistically, infographics and videos are the most shared types of content, and while they may take more time and resources to create, cultivate, and promote, they act as link magnets for your website.
Getting Active On Social
In 2015, the best way to earn links is by first creating great content, then endlessly promoting each piece of content (whether it be a blog post, infographic, video, or photo) across all relevant social media outlets. When a piece of content creates social buzz, it get links.
For more information on how link building can help grow your business, contact Alecan Marketing Solutions today.