For years, small and medium-sized business owners had a difficult time competing with large national chains (and their large, million-dollar budgets) for real estate on Search Engine Results Pages, often getting pushed to page 2 or page 3, behind industry giants with lots of traffic and cutting-edge websites. Now, however, Google is paying more attention to Local Search Results, and recent algorithm changes are helping to boost smaller companies to the top.
So what are these changes, exactly, and how might they affect your business? Read on for the latest intel on Google's Local Search.
Change #1: Fewer Results Means More Competition On A Local Level
Recently, Google amended its Local Search Results, dropping the number from seven results to just three (dubbed "3-packs" or "snack-packs" by the industry). While the Local Results listings have been a boon to small businesses, the limited number of results means that competition for these spots is fierce. Now more than ever, it's important for businesses to optimize their websites using location-based keywords (i.e., "Los Angeles SEO company" instead of "small business SEO company") and claim their business location on Google My Business pages.
Change #2: Users See Only The Essentials
In addition to reducing the number of Local Results, Google has also changed the information displayed for each listing. Now instead of showing titles and meta descriptions, users will only see the most relevant information, including:
Clickable Buttons. To make mobile browsing easier, Google's results include large buttons that link to each company's website and employ Google Maps to help users get directions to the business's physical location. If the user is on a mobile phone, a "call" button, which dials the phone number associated with the Google+ account, will also be visible.
Type of Business, Street Address, and Hours. Now users will see exactly what your business is and does, where your business is located, when it opens—and nothing else. All of this information is pulled directly from your Google Business Page, of course.
Reviews. By including Google+ Reviews right in the Local Search Results, Google makes it easy for users to assess a business's credibility instantly. To take advantage of this, companies must find ways to generate positive reviews on their Google+ pages or risk being passed over for highly-rated competitors.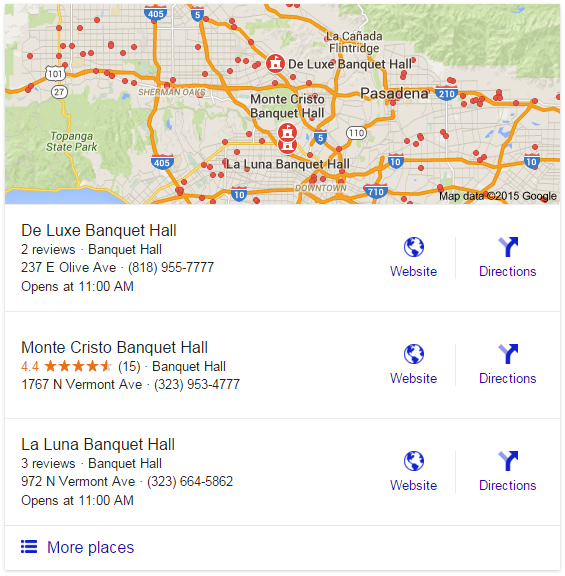 Change #3: Users' Physical Location Impacts Search Results
Like it or not, Google now knows exactly where users are searching from, and it's using this information to deliver results that are both highly relevant (based on keywords) and physically nearby (based on GPS data and Google Business location information). In fact, Google has recently taken away the ability for users to search within a specific locality, choosing instead to assume that users want only local results and nothing else.
While these changes will ultimately help small companies outrank larger competitors and generate more qualified leads, it makes optimizing for Local SEO more important than ever.
Change #4: Positive Reviews Are Important
Because Google is now listing Google+ Reviews on Local Search Results, it's extremely important for businesses to take advantage of this feature and generate as many positive reviews as possible. According to a recent survey, online reviews impact 67.7% of users' decision on whether or not they will buy a product or patronize a business, and more than half of the survey respondents (54.7%) said online reviews play an important role in decision-making process.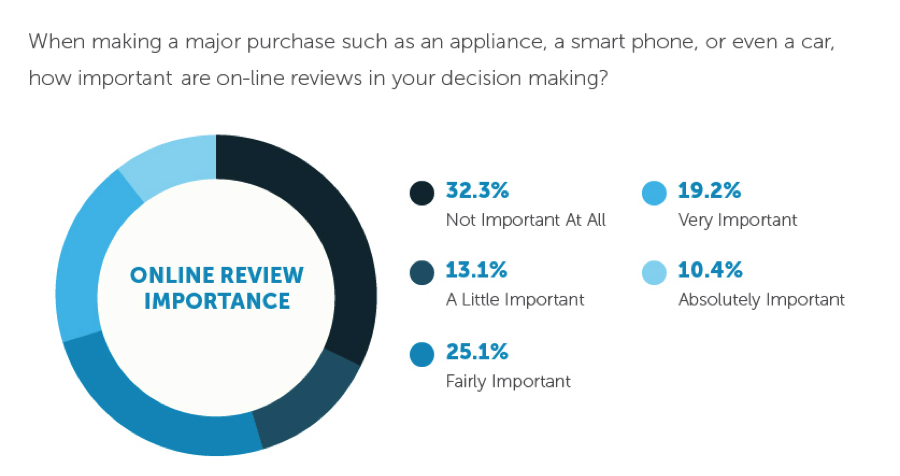 In conclusion, the changes to Local Search Results may help small businesses compete with large companies while simultaneously increasing competition on a local level. To learn more about how Local Search Engine Optimization can help your business, contact Alecan Marketing Solutions today.