We all know that Google is the undisputed ruler of the search engine market, holding the lion's share of search traffic. Google uses a frequently changing, intricate ranking algorithm to determine how it orders the search engine results pages or SERPs.
The search engine mogul frequently rolls out core updates to its algorithm, aiming to provide Search users with the best possible experience and relevant results. Enter Google's Helpful Content Update of 2022.
What does this release mean for your website, content, and ranking? Below, our Alecan experts explain the most vital aspects of the new Helpful Content Update and what you need to know about how it will affect your website. We'll also help you learn how to remove unhelpful content
Our team of talented webmasters can also provide digital marketing and search engine optimization services from Alecan Marketing Solutions.
Let's start by explaining exactly what this new update means.
What Is the Google Helpful Content Update for Ranking in Search Engines?
Google's Helpful Content Algorithm Update is a new strategy to spur content creators into writing helpful, informative, engaging, and valuable content that's first and foremost for people.
You likely write content and optimize it to rank higher in the search results and reach a wider audience for your business. That practice is known as search engine optimization (SEO). With an effective strategy, utilizing SEO can boost a website's ranking in the major search engines, drive more organic traffic, increase conversions, and boost ROI.
However, creating content for search engines instead of an existing or intended audience can adversely affect its quality, value, and readability, ultimately resulting in less-than-helpful content that doesn't provide much value for live users.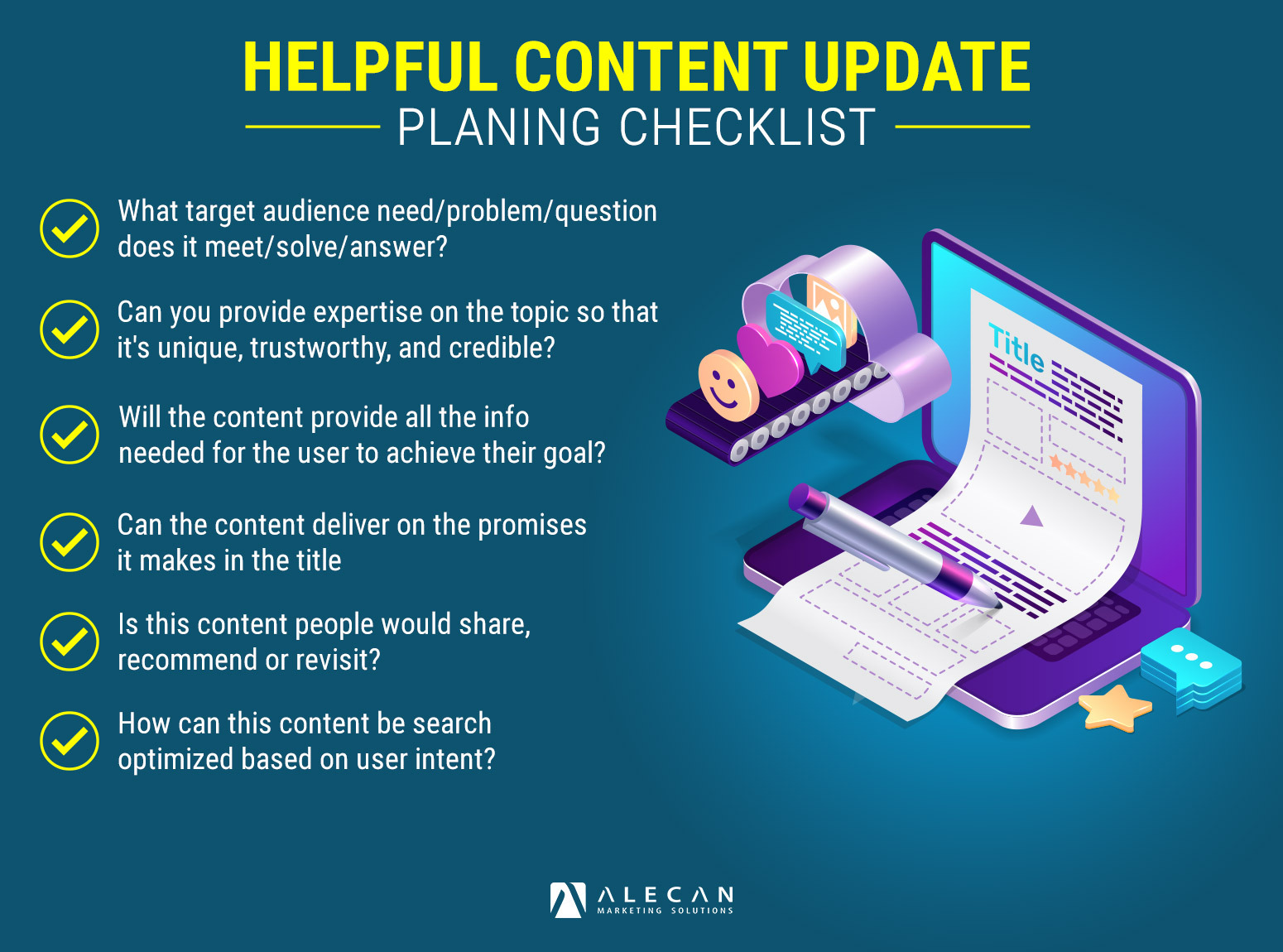 If someone clicks on a website looking for information and the content doesn't live up to the visitor's expectations, they're unlikely to come back.
Essentially, Google has released the update to reward content that is people-first. This "content promise" ensures that users will have a satisfying experience using Google instead of spending time switching between multiple websites to find the answer to a simple question.
After Google announced the new update in late August 2022, it took up to two weeks until Google released the new algorithm on the September 9 release date. Now, the machine learning model will look for websites with unhelpful content. Sites identified as having negative or unhelpful content will receive a lower score from the algorithm via an automated process.
Here's the Main Takeaway
The new Helpful Content Update still aims to boost search traffic. However, it wants you to use a different method to achieve that goal, which is to prioritize writing content for people that is helpful and provides a satisfying experience while keeping SEO techniques as a secondary strategy instead of writing search engine-first content.
Sites that willfully ignore or violate this unspoken people-first content update may find that the new update harms their ranking position and hinders their ability to drive organic website visitors. Here's a helpful and informative blog post from Google that you can skim for more information about optimizing content for people instead of search engines.
What You Should Know About Google's New Helpful Content Update
Now, we'll get a little deeper into the critical insights you should know about Google's Helpful Content Update moving forward, which applies both to older and newly launched sites.
Demonstrate First-Hand Expertise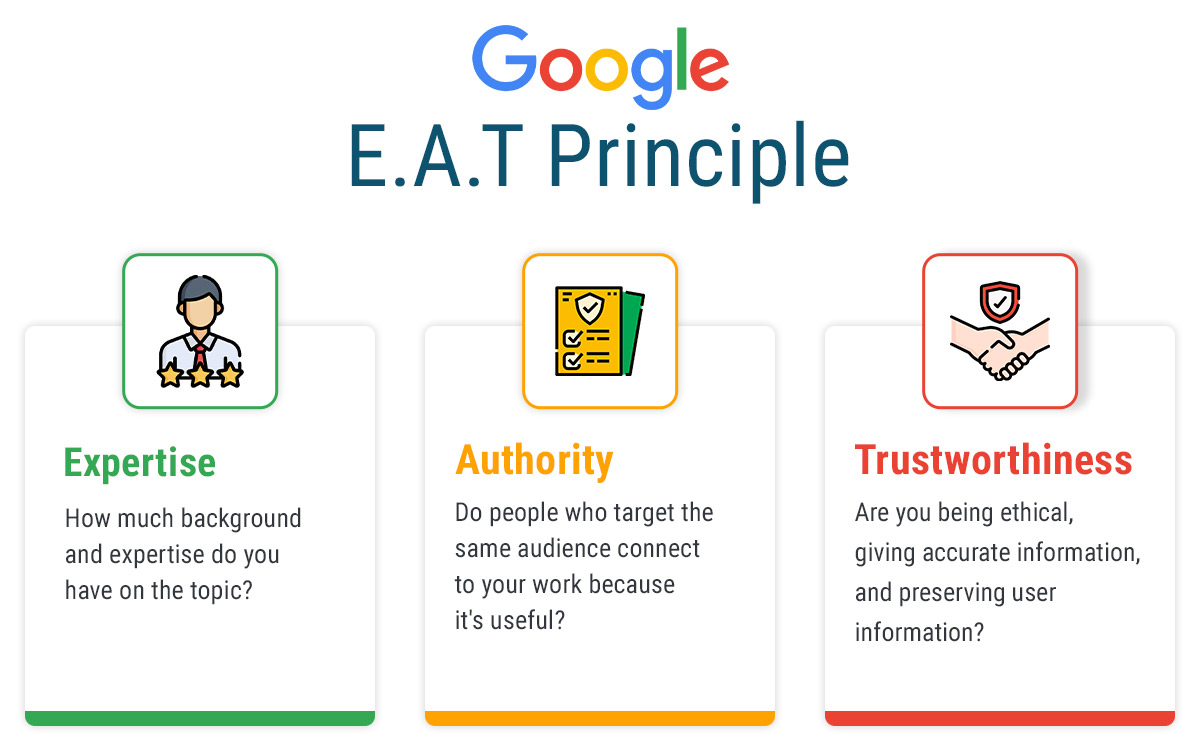 Writing content that sticks to the EAT principle – Expertise, Authority, and Trustworthiness – is one of the best ways to attract people to your website and perform well in search results after the new update. For example, some important factors that Google uses to determine the overall quality of a webpage include:
The quality and amount of the main content
Expertise, authoritativeness, and trustworthiness (EAT)
The reputation of the website or main content creators
Information about the main content creators or the website
The primary purpose of the page (is the purpose beneficial?)
The EAT principle is a strong foundation you can use to create helpful content that shows you have real expertise in the subject matter. Of course, you don't have to give the reader a comprehensive online education in the subject. However, don't just recycle old information. Instead, search for new information or a new perspective on the topic.
Audit Your Existing Content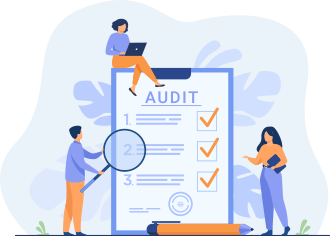 To ensure that your content is best suited for people instead of search engines, taking the time to create a database and audit your existing web pages is essential. While using the EAT principle is always a great way to look at your content subjectively, sometimes using data makes it a bit easier to gain insights into what is performing well and what isn't.
Start the process by heading into Google's Search Console and checking out the best-ranking web pages with the most traffic. Don't forget to throw some keyword research in there, too. Finally, check to ensure that your content is fresh and new, instead of summarizing what others have to say without adding any actual value or a new perspective.
Eliminate Unhelpful Content By Sticking to Your Main Expertise and Subject Matter
One of the best ways to ensure that you're producing high-quality content is by sticking to your primary subject matter. What do we mean by this? While it's nice to capitalize on opportunities that could bring you more search engine traffic and website visitors, that doesn't mean you should produce content unrelated to your main area of expertise.
For example, let's say that you run a sports blog, but during your research, you see an opportunity to score big on a high-volume keyword about dogs. Even though the information may be helpful, it doesn't relate to your existing audience. In addition, you should avoid using extensive automation to write content for your page. While using AI may make your job easier, it typically doesn't result in helpful content that's people-first.
Focus on Answering Pain Points and Providing Value to the Reader Rather than a Particular Word Count
Another insight to remember about the Google Helpful Content Update is the value your website offers its readers. Focus on answering pain points and providing valuable information to help the reader answer their original question. For example, don't stretch out content to meet a particular word count by adding fluff.
Contrary to popular belief, Google doesn't have a preferred word count that you need to follow. Instead, focus on creating satisfying content for the reader by answering a question, posing a new perspective, and showing that you have first-hand expertise on the subject. A great way to get new topics and create content that will help your readers includes:
Checking out the "People Also Ask" and "People Also Search For" sections on Google
Reading through the comment section on current blog posts
Polling readers on your website or social media pages
Looking through customer feedback
Brainstorming with your team members, employees, managers, etc.
Checking out Google's Search Console and trending data for search queries
Enhance the Reader Experience Whenever Possible
Writing content for search engines often results in a post that neglects the reader or results in a poor user experience, also known as unhelpful content. It's always important to think about the overall reader experience when you create content.
For example, let's say that you run a popular movie blog, and you're going to write content about a blockbuster trailer that Hollywood just released. However, when you write your post, you only write about the movie's plot and how you're excited and can't wait to see it — and you forget to include the actual video trailer.
Another example is when you spend a lot of time creating content for new product reviews, but you neglect to add pictures or videos of the product. While your readers may enjoy the information you have written, investing in further efforts by adding photos or an unboxing video would complete the experience.
Here are some great tips you can use to improve the user experience for your readers and avoid posting unhelpful content that will detract from your page's performance:
Utilize visual elements to break up your content and make it more compelling for readers, including videos, images, infographics, etc.
Answer the main question or pain point of the content immediately with a short, bolded paragraph instead of beating around the bush.
Use a responsive layout, user-friendly navigation menu, and table of contents for your website and content.
Don't forget to add numbered lists or bullet points within your content to break it up visually and make it easier for readers to skim.
Add a brief paragraph at the end of your content that summarizes the post's most critical takeaways.
Connect With Our Team at Alecan Marketing Solutions Today
Google's helpful content update shouldn't significantly impact your overall page performance if you're already creating content primarily for people instead of just focusing on search engines. However, if you need help with the new helpful content update, writing people-first content, or discovering which SEO metrics to track, we can help.
Schedule a discovery call with us today so we can learn more about your marketing needs and challenges.