As your med spa practice navigates these new times of COVID-19, the importance of knowing when to reopen and resume operations is essential. The safety and well being of your customers and employees should be a top priority. As social distancing guidelines and face coverings become a part of every day life, you need to be prepared. We're going to be discussing the topics you need to consider as you start your business back up so you can welcome customers again.
Communicate Consistently With Your Audience
Reaching out to your audience after deciding when to open up is crucial to start picking up revenue for your medical spa. The reason for this is because it is more cost-efficient for your company to put in the time to connect with your current audience rather than trying to gain the attention of new customers. Having proper communication with your target audience will help provide great customer support and answer any questions they may have.
Communicate On Social Media
Social media communication has the power to tell your followers the steps your medical practice is taking to ensure their safety when reopening. Consistent and regular posts on social media are essential when staying relevant in your customer's head. Knowing the right balance of posts, time to post, and content to put out will make sure they get the message. Have information such as operation time, changes in how you interact with customers, and new policies all posted on all your social media profiles.
If you're able to do this with quick videos as well that's even better. Your followers love seeing a face attached to your brand. Seeing your face as the owner can help give more confidence to your followers and increase the likelihood of earning their business again.
Communicate With Emails
If you want to connect to your patients right away, then you can achieve that by focusing your messaging through email. Being direct with your email is the best thing you can do for your patients and customers. As they open your email, make sure that you are providing them with additional information that they can use to help learn about your medical spa reopening dates, guidelines in places, and updated operation hours. Including links to your website and social account is also a great way to direct them to resources.
Make sure to send out the email around 10am for the best results. The reason is because people are getting ready to start their day, which means your email will most likely be seen when you send it.
As you go through the process of reopening, make sure to stay consistent in your emails to your customers. This means sending emails on a routine basis like twice a week in order to answer any additional questions they might have.
Keep Updates On Your Website
Your website should be the main channel of connecting with your customers. Communicating your updated guidelines and operation hours on your website will make sure that all your updated information when reopening is accurate. Providing resources for your customers is critical as you help them navigate these times.
Spotlight your new guidelines by making your website easily accessible on all types of devices. Having your medical spa website optimized for desktop, mobile, and tablet is critical since many people are currently at home using various devices. Keep in mind that as you reopen, you might need to update your website of new developments and updates about your medical spa operations.
Update Your Prerecorded Phone Greeting & Voicemail
Making sure that your delivering the same messages on your phone greeting and voicemail as your other communication channels. Greeting messages can tell customers your updated times of operations, updated guidelines, and who to contact if they have any questions. If your medical spa is short-staffed, having an automated greeting and voicemail system might be the best way to deal with the demand once your start your medical spa operations.
Make your voicemail be straight to the point and give them an opportunity to leave a message behind for any additional questions. The longer your voicemail is, the less interested your customer will be to inquiring about a question they have. We recommend having someone to be ready on the phone at all times in order to not miss a call.
Communicate On Yelp
Yelp has made changes for businesses to help include additional information concerning the COVID-19 situation. Your medical spa should take advantage of these additional resources for your Yelp Business profile to include updates for your practice. As we mentioned, patients might directly call your office from your Yelp profile to confirm your updated medical spa hours.
These additional resources for business will help them communicate better with their audiences during these times.
Update Your Google My Business Page
Updating your Google My Business profile is critical for customers to find out your current guidelines and details about your medical spa. Make sure that your hours are all up-to-date and your contact information is provided. You can create new posts on your Google My Business page that has additional information and links to specific pages on your website.
Offer Virtual Consultations
Some customers might not be fully comfortable coming into your medical spa after you decide to reopen. A virtual consultation is an alternative solution that will save them a trip to going in person without sacrificing your customer service. Make sure that your virtual consultation system is easy to use and can work within your schedule.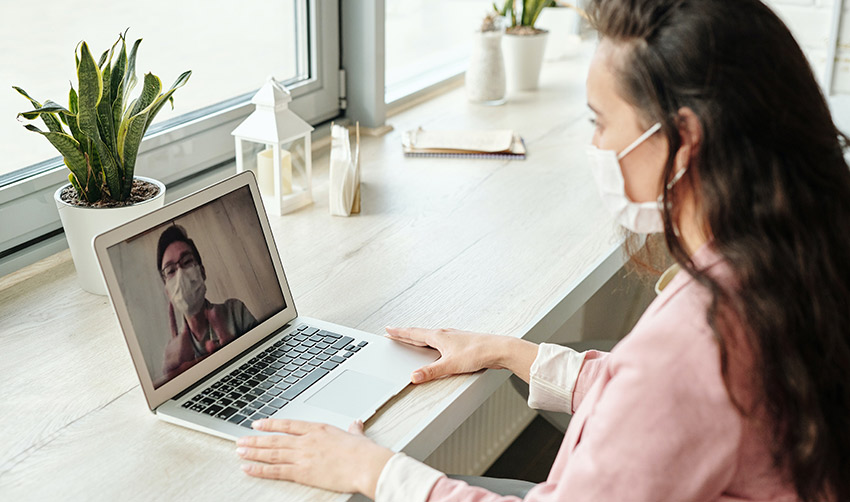 Online systems such as Skype and Zoom are great options to setting up your virtual consultation system with your patients. Providing a great private patient experience online showcases how your medical spa is adapting to the current situation.
Offer Incentives
Bring out the value of your medical spa services by showcasing offers and incentives for your customer. Coming up with great offers such as sales can really attract the attention of your customer, especially since they have been stuck at home for so long. Position your offer incentives with a competitive price to make sure that customers will work with your medical spa and not your competition.
Since most of your sale interactions and incentives are made online, make sure that your website is up to date with what patients can expect when they come in for their procedure. Letting your patients know how you will secure their health and safety can help close out the deal with them purchasing your services. Having a great value offer combined with great customer service will produce revenue when you reopen.
Safety Measures To Take
As you start to reopen your medical spa, the health and safety of your patients and employees is crucial to getting it started. The better you communicate with your stakeholders the more prepared you will be. Providing a central guideline that is accessible to your customers and employees is a main starting point for your medical spa.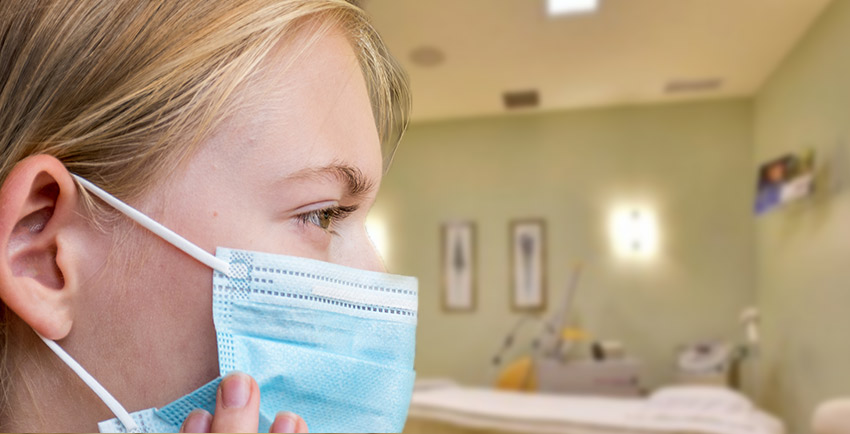 Limit The Number Of Patients
In order to reduce the risk of the virus spreading, your medical spa might need to limit the number of patients that you serve all at ounce. This means that your waiting rooms should not be packed with people while they wait for their procedure.
Space Patients Throughout The Day
A solution for this is to properly schedule your patients throughout the day in order to avoid overlap and crowds. Creating a well-organized system of limiting whom you serve will ensure that you have enough time to clean workstations and get ready for the next patients in line.
Wipe Down High Contact Surfaces After Each Patient
Wiping down high contact surfaces might be a time consuming process, but it definitely helps to protect your patients and employees.
Set Up Hand Sanitizer Stations
Setting up hand sanitizer stations and friendly cleanliness reminders around your medical practice helps in creating effective safety measures. Patients and employees can use them throughout the day in order to minimize the chances of spreading disease.
Have Patients Wash Their Hands Before & After Procedures
Politely asking patients to wash their hands before and after their procedure will create a safer environment for everyone involved. This adds an additional barrier to spreading any disease in your business or to employees and other patients.
Continue To Advertise And Market Your Medical Spa
While some businesses have understandably opted to halt all marketing for their practice, if you're getting ready to reopen it's vital to start back up again.
Potential patients are searching for your services every day, spending time scrolling through social media, and seeing promotions in their email. Get the word out about your medical spa being open again and take advantage of your competitors that haven't restarted their marketing yet.
Google Search Ads
Every single day thousands of potential patients are using search engines to search for services just like yours. A Google search ad campaign is the perfect way to capture that audience and let them know you're open and ready for their business.
Make sure that your messaging for this search ad campaign is very specific and sensitive to the current times. Give confidence to potential patients by having the proper messaging that addresses their concerns and needs. This will help your click through rate and increase the likelihood that the user who is clicking on your ad will inquire about your services.
Facebook Ads
Facebook ads are perfect for running brand awareness campaigns as well as offering a great promotion to entice patients to come back in.
With brand awareness campaigns you can design campaigns and advertisements letting your target audience know that you're open back up for business. Make sure that your messaging on your ad, or the page that you send them to, incorporates the right message that will instill confidence that your medical spa is taking the right precautions for patient and employee safety.
You can also use your Facebook ads to target your email list that you have. Create a campaign with a custom audience that can target those in your email list. The messaging in this campaign is different because those users are already familiar with your business.
A great strategy to use in announcing your reopening is to offer a special promotion to users. This, along with your precautions you've taken, will help to increase the chances of patients booking with you.
Partner With An Experienced Marketing Team That Has A Finger On The Pulse Of Your Industry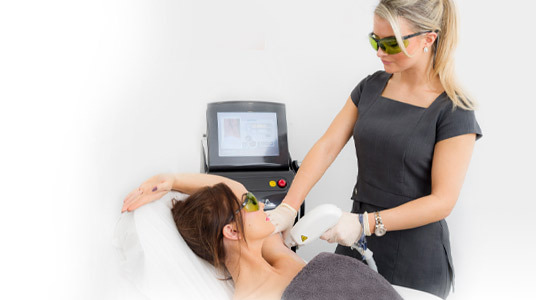 We develop a deeper understanding of your customer journey and use this to produce more effective campaigns. And as a result, our clients not only stop wasting their money, they see improved results such as increased lifetime value of customers and more revenue!
Take A Look At Our Case Studies
Search Engine Optimization (SEO)
If there was one digital marketing strategy that you hopefully kept investing in, it's search engine optimization. SEO is not a "plug and play" strategy. Meaning you can't simply turn it on and off like a light switch.
SEO should always be looked at as a long-term investment for your medical spa to continuously help you rise in the search rankings for searches related to your services.
If you did put this strategy on pause, it is highly recommended that you start investing in this again. Pausing or stopping SEO for a few months may have lost out on some of the momentum your medical spa had gained so you'll want to jump back in quickly!
Make sure your team has updated any business hour changes on your website. You'll want your website to reflect any business hour changes you may have made on Yelp and Google My Business.
Similarly, make sure your site is up-to-date on any plugins that may have had updates over the last few months. Plugins that are not updated can cause specific features on your website to not function properly and may lead to a poor user experience including slow load times. All of this will affect your user experience and ultimately affect your SEO.
If no one has created any fresh, new content on your website, make sure that you or your marketing team start to create some. Search engines love new content and this will signal to Google that your website is still active and healthy.
It's vital to understand that investing in SEO for your website is like purchasing up Internet real estate. The more you invest, the more you own and help towards earning higher rankings for keywords related to your business.
Email Templates You Can Use
Hopefully by now your medical spa has built up a big email list from all the patients you've helped over the years. Communicating with them through email is a great way to notify them that you're back open for business and update them on any changes and precautions you're taking for their safety.
Here are a few email templates that you can use in your email to patients. You can make any tweaks and changes necessary to your specific practice and operations.
1. Email Subject: <Practice Name> Reopening on <Date> + Safety Updates and Precautions
Hi <Name of Patient>,
We are excited to announce that we will be reopening our doors and resuming our services on <Date>! During times like these, the safety of our patients and employees is our top priority. We have updated our medical spa in order to follow social distancing guidelines and precautions given by city and health officials.
To read more about what we are doing to provide a safe environment please visit our <company website>. For additional resources or if you have any questions, please contact us directly at <company number> or <company email>.
Thank you for your continued support and we look forward to seeing you again!
---
2. Email Subject: <Practice Name> Is Excited To Reopen on <Date>!!
Hi <Name of Patient>,
We hope everyone has been safe and staying healthy over the last few months. With stay-at-home orders starting to ease up, we're excited to announce our reopening on <Date>
With that being said, we have a special reopening sale for everyone! Starting on <Date> all our procedures will come with a complimentary <Incentive>.
While we are excited to see all our patients that trust us again, keeping you and our staff healthy is up utmost importance. We have taken a strict approach to ensuring everyone that visits our facility is safe. Please visit <company website> to see the precautions that we are taking.
We hope to see you all soon.
Take advantage of this limited time offer and schedule your free consultation today!
---
3. Email Subject: <Practice Name> Reopening on <Date> + Safety Updates and Precautions
Hi <Name of Patient>,
As we start to reopen our medical spa offices on <date>, you might see some changes as we adapt to this new type of normal. Our layout has changed in order to practice social distancing, we have created sanitizing stations for our customers, and our procedures have been updated to ensure a safe environment.
We are committed to giving you a comfortable patient experience, while providing a clean atmosphere. If you want to learn more about what we're doing to ensure your safety, please visit <company website>. For additional resources or if you have any questions, please contact us directly at <company number> or <company email>.
Handling Appointment Objections
Understandably, some patients will have some concerns about coming back into your medical spa facility. They may be very interested in your services and even booked an appointment, but there might be something holding them back.
It's important that you're prepared for some of these objections and know how to handle them with the right message and tone of voice. Be understanding to their concerns as this is a sensitive time right now for many.
"I want to book an appointment but I don't feel safe coming in person."

We understand that you may have some concerns. Before you make your decision, let me explain to you some of the procedures that we have put in place to keep you safe. All of our procedures and guidelines follow the top health professionals in the city, state, and country. <EXPLAIN PROCEDUERS>. I hope that our strict protocols can put you at ease. Can we still expect you to come in for your appointment?
---
"I believe your medical spa is opening too soon."

We completely understand your concerns about us resuming our operations. Our team has spent the last two months preparing our facility and procedures in order to offer a safe environment for our patients and employees. Our decision to reopen was due to the guidance of city officials and health experts. Some of the protocols we have put in place are, <EXPLAIN PROCEDURES>

We are constantly monitoring the COVID-19 situation and will do everything in our power to protect our employees and patients. At the same time we are practicing health protocols recommended by the CDC.

---
"I don't want to wear a mask when I visit your medical spa."

We understand that wearing masks can be uncomfortable for everyone. However, in order to ensure the safety of our customers and employees, we are requiring everyone in our facility to wear a mask. As recommended by the city and health officials of our community, we will stick with these requirements until we feel that it is no longer necessary. If you would like to not wear a mask for any of your procedures we would recommend holding off on an appointment until city and health officials declare it is safe. We do not wish to compromise the safety of our patients and employees. We apologize for the inconvenience this might have caused.
---
"I want to have a procedure, but I can't afford it at the moment."

We completely understand the financial stress during this situation. We are currently providing our patients with a long-term payment plan option to help ease the cost of our services. After our free consultation, we'll make sure to give you some options that work within your budget, without sacrificing your desired look. Our consultation services are available either in-person or digitally. What setting would work for you best?
Be Confident, You Got This!
We understand that reopening might be stressful for you. It's completely understandable. Most people and business owners have never dealt with a situation like this before.
This is why our team put together this documentation to help medical spa owners like yourself be as prepared as possible to launch a safe and successful reopening of your business.
How Alecan Can Help
If your medical spa is in need of guidance during the current situation, our team at Alecan has extensive experience in medical spa marketing.
Our team can guide your practice through this situation and put you in a position to start succeeding again and meeting your business goals.
Let our team focus on what we do best – helping you grow – so that you can focus on your practice and patients.