The Internet is crowded with online spaces that can be used for a variety of different marketing purposes. Any small business owner or a budding advertiser may get overwhelmed and confused by an incessantly growing number of social media platforms and mobile applications.
It's in this time when companies can ask a simple question – "Where should I start advertising online?"
Well, we have an answer for you. And that is the reason why we wrote this piece of content in 2020. In this blog, we are going to provide you with a list of the 11 most important online spaces where you should advertise or promote your business.
1. Google Ads
Yes, it's on top because it is the first online advertising choice for most businesses out there. Google Ads has three ad networks, namely Google Search Ads, Display Ads, and video ads.

These three ad networks, together, capture the most digital ad dollars in the US when it comes to advertising on the Internet. Google Ads have been a popular online advertising platform for businesses because they claim almost 200% ROI for every dollar spent on their platform. However, running ads on Google and tracking the performance of the ad campaigns is a tricky affair. But being a powerful tool that brings top results for businesses, you should never miss out on the opportunity to advertise on Google.
Invest In Google PPC Ads Today And Receive $1,000 In The First Month Of Advertising!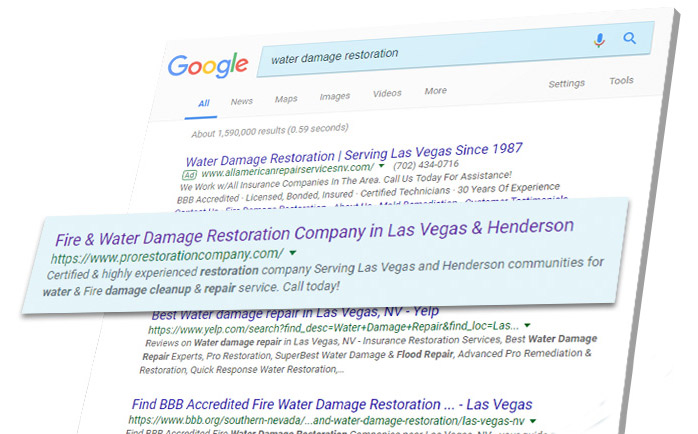 Make the most out of your paid search advertising by having our team of professionals maximize your ROI.
Request Free Consultation
2. Facebook Ads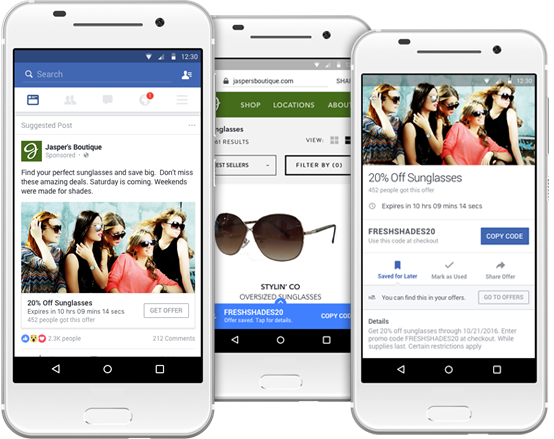 It's true that Facebook doesn't have the kind of reach you get on Google, but this social media platform is a powerhouse of targeted advertising. Almost 3 billion people use Facebook each day. This figure has its own importance in the world of advertising.
If you have a well-defined audience for your business, you can use Facebook to find those demographic and run ads on Facebook against it. You can choose unique interests and behaviors to be more and more precise with your targeting. Facebook also offers multiple ad placement options that you can choose from and improve your ads' visibility. While Google Ads network is the best way to get leads and sales, the Facebook ad platform can be used to increase brand awareness.
11 Revenue-Increasing Benefits Of Facebook Advertising
3. Instagram Ads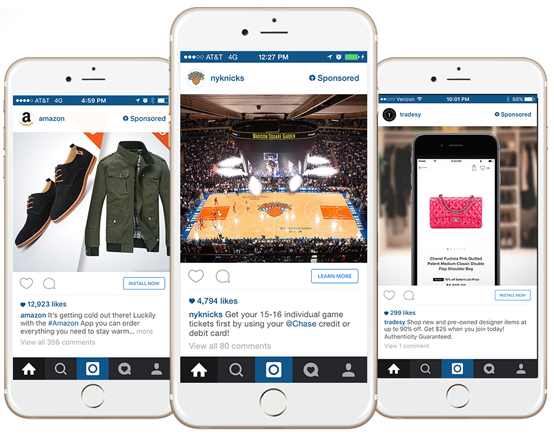 Instagram, acquired by Facebook, is another social media platform that can provide you exceptional ad targeting. Facebook has effectively developed Instagram ads to make sure ads do not compromise with the user experience on the platform. You can run ads on Instagram either in the news feed or within Instagram Stories.
Sponsored content and the rise of Instagram influencers (Influencer Marketing), has made Instagram an advertiser's haven when it comes to spreading the word out about any brand. Brands can run paid partnerships with any influencer which can pave the way for increasing fan following on Instagram, a major part of any brand's sales funnel.
4. LinkedIn Ads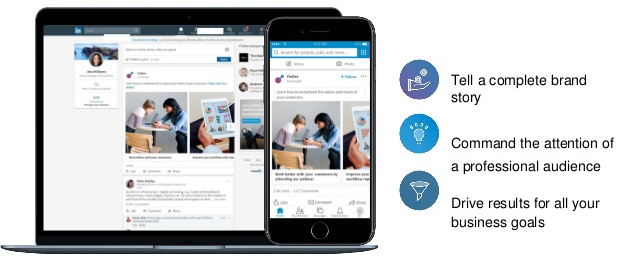 LinkedIn is the best thing ever happened to the business-to-business community. If you are a B2B company and look forward to making new connections and get more online leads, you should definitely try running ads on LinkedIn. There are more than 500 million professionals on LinkedIn and almost 61 million influencers on the platform. The audience on LinkedIn is affluent and educated and most of them are professionals who are looking for content that relates to their profession. You can have sponsored posts, user-generated content, text ads, video ads, sponsored inbox mails, and more to really make an impression on the LinkedIn audience with your marketing strategy that's based on personalization.
5. Twitter Ads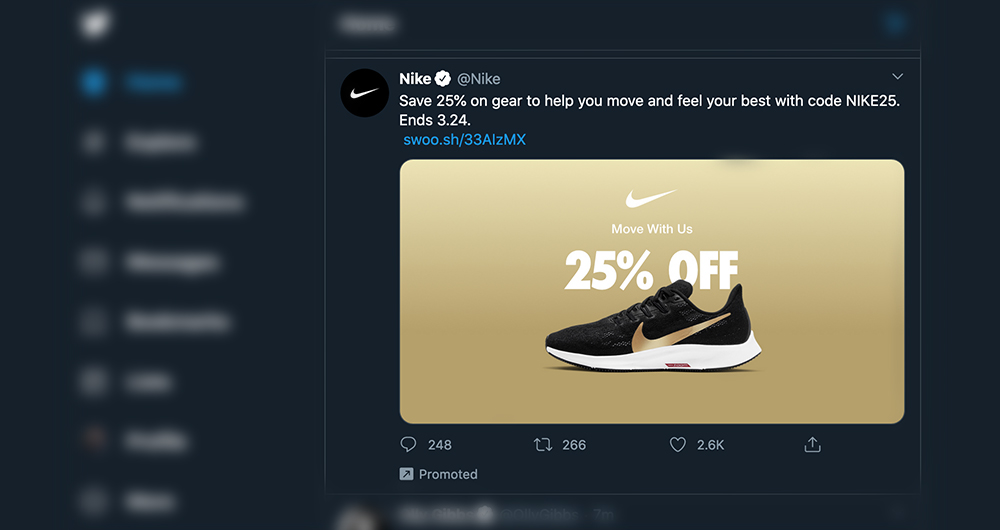 If we mention LinkedIn, it becomes important to mention Twitter as well. Twitter is another online space where intellectuals love to interact. The educated and affluent social media users, who love to share their opinions on things that matter to them, use Twitter as a major platform to communicate. One of the great things with Twitter's ad platform is that it only makes you pay when you reach your target goal or get a conversion, unlike LinkedIn where you will have to pay more to reach the same target audience. If you'll run Twitter ads, you will notice that the CPC on Twitter is much lower than that on Google and Facebook. This is because competition on Twitter is much lower.
6. TikTok

Yes, even we never thought TikTok will make this list. But, it has earned it. TikTok, ladies and gentlemen, is trending at the moment. This short-form mobile video app is popular among the young generation and is rapidly growing its popularity in the online advertising space. It has almost 500 million active users worldwide. If you can produce creative and highly engaging content, that has the potential to attract the attention of Gen Z, it can go viral! Since 41% of the active user base on TikTok is Gen Z, you would want to use TikTok advertising to appeal to that target audience.
7. Snapchat Ads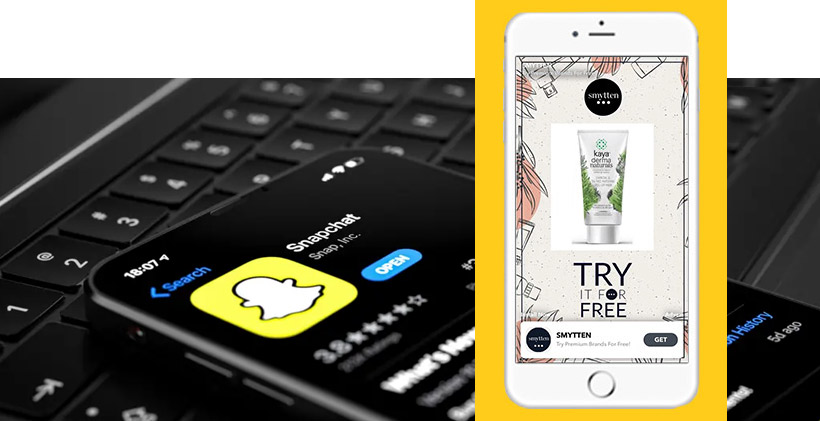 There are about 190 million daily users and 14 billion mobile video views within Snapchat. Founded in 2011, this mobile app is used for everything from networking, to advertising, to content creation, and more. Over 3 billion snaps are posted on Snapchat every single day. The Snapchat rush is real and advertisers can feel it. About 75% of the Snapchat users are under 34 and are perfect for companies that want to reach out to younger audiences for brand awareness. Creating 10 seconds Snapchat video ads that appear in Stories can help you promote your brand. Snapchat is a social media platform with many engaging opportunities that can connect you with your target audience.
8. Bing Ads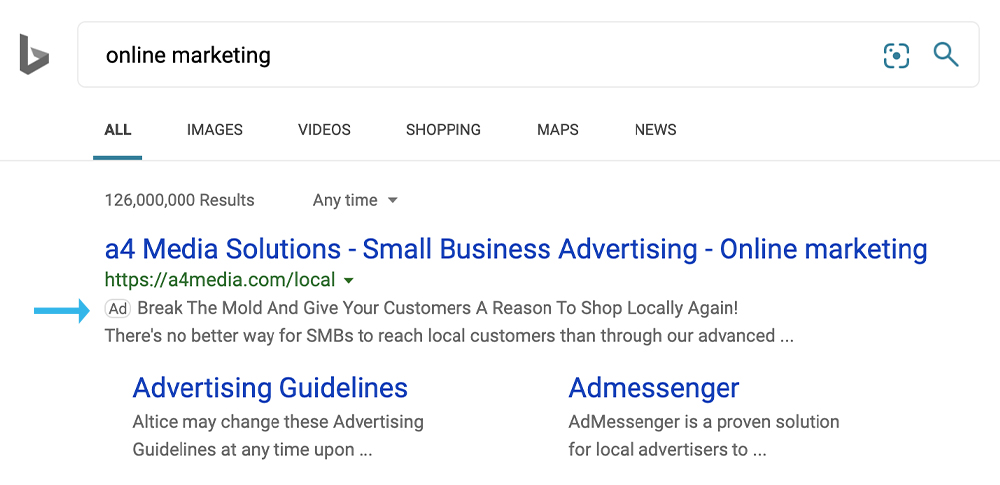 Similar to Google Ads, Microsoft has its own search engine advertising platform for Bing, called Bing Ads. It has a similar auction system with bidding, keywords, search, and display advertising networks. The ads created using Bing Ads are also put on Yahoo and AOL. If we talk about reach, Bing definitely has a lower reach than Google, but compensates that with the lower CPC for keywords. There is less competition for keywords, which makes advertising on Bing much easier for small businesses. You can reach 66 million people using Bing, and spend almost 2.5 times less average CPC! The United States has a fairly large market share, with people between the ages of 35 and 54 using it the most. Just like Google, Bing also provides a free listing platform for getting your local business listed. It is called Bing Places.
9. Business Directories

Business directories are important as they are lists of all local businesses, accessible to the online users looking for information. Customers can look up these business directories in search of contact information and reviews about any local business or brand they are interested in. You can list your local business on these business directories and respond to the questions and reviews left by your potential customers. Creating your own listing on these directories is virtually free of cost, but you need to spend time to set up your listing by uploading all the right information. You should check out local business directories like Yelp, Superpages, CitySearch, or TrueLocal.
10. Blogging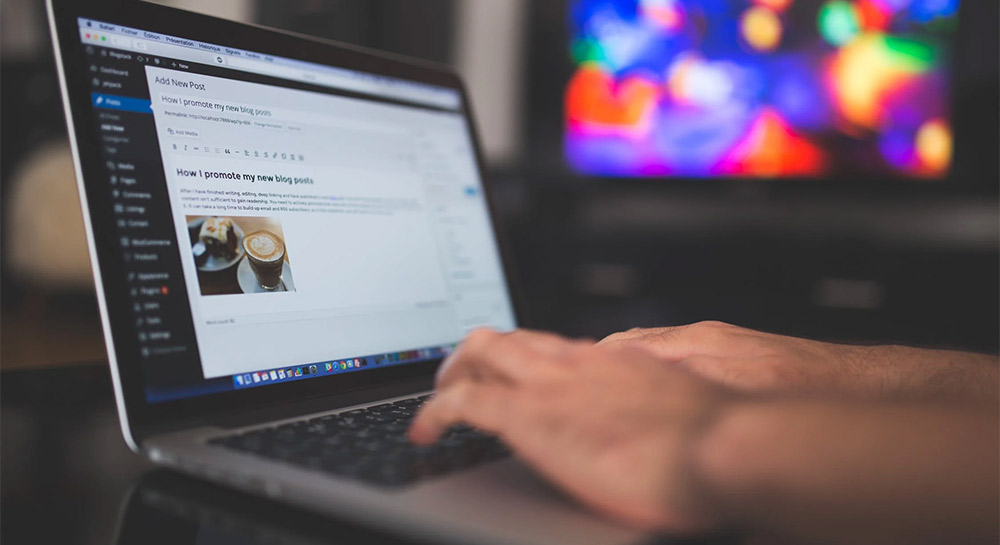 One of the best ways to market online is by maintaining a high-quality blog of your own brand. Blogging has always been a great tool for speaking to your customers and reaching the right people through Google and social media. There is so much that people want to know about the product you sell and the services you offer.
You can use your blog as a valuable source of information for them and earn their respect and trust. When you put effort into blogging and try to get the right information out there, your potential customers will acknowledge and would love to give your products a shot. You should come up with unique content that is engaging, interactive, and answering questions related to your services a regular basis.
The Importance Of Having Business Blog
11. Search Engine Optimization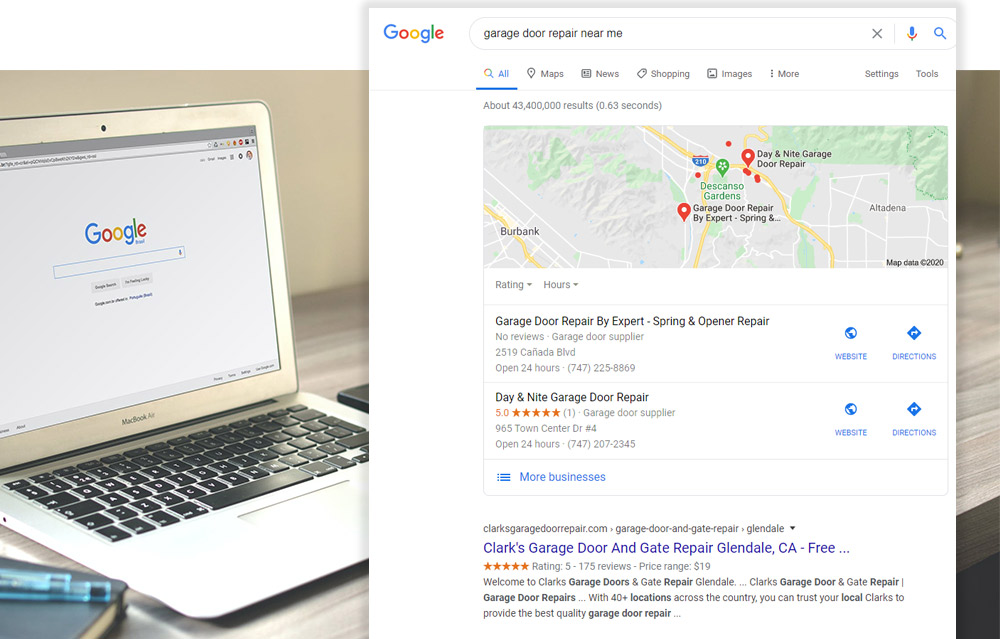 Finally, it is important for you to get the basics right. You need to build a superb business website that is compliant with Google's guidelines. You should give an ample amount of time on search engine optimization and make sure every webpage and every feature is functional and accessible. When on-page SEO is done properly with the compliment of off-site SEO and high-quality blogging, your website will have a great shot at reaching the top of Google's search engine result pages (SERPs).
In addition, making sure you're updating your Google My Business account regularly can help your customers find you whenever they are in need of your service.
Common SEO Mistakes You Want To Avoid
Wrapping Up
Well, there you have it! We have mentioned all the important online real estates that you should focus promoting your business on. There are many other marketing strategies that you can apply in 2020, like interacting with online communities, and sending out press releases. But you should make sure you start with the ones mentioned above. This is because these online advertising platforms are so powerful, they will help give your small business a solid foundation on the Internet. Once you are done with these, try out other marketing strategies and tactics to see what works and what doesn't.
Test and Learn and Keep Growing!