Facebook Advertising has taken over the world of online advertising by storm.
That's one of the reasons why you are here, right?
Maybe you are here because you recently started a new business which you need to promote with the help of Facebook.
OR
Maybe you are just curious how Facebook advertising helps with marketing brands as well as the products and services they have to offer.
Well, you are just in the right place.
Marketing of brands with the help of Facebook Ads is one of the examples of Digital Marketing.
Today, you can easily and effectively advertise your products as well as your business organization with the help of various pages as well as various groups on the social media platform.
But, it's not child's play.
Posting an advertisement needs a large amount of planning as well as effective execution of a marketing plan to help brands boost awareness among the targeted audience.
Various benefits of Facebook advertising depend on factors like the quality of the creative, the relevance of the post copy and how relatable you can make your advertisement.
With the help of paid Facebook Advertising, you can put your business in front of a targeted audience that is more likely to respond to your ad.
This allows for effective targeting of the audience to help generat leads and constant traffic to a targeted website.

About 68% of the audience in the world that use the internet have an account on Facebook.
With an appropriate strategic plan, your business will place your business, product, or service in front of thousands of eyes and can increase your revenue and help to create a new fanbase.
Let's dive in more
Here are the benefits of Facebook advertising that brands should consider:
1. A Huge Mobile Audience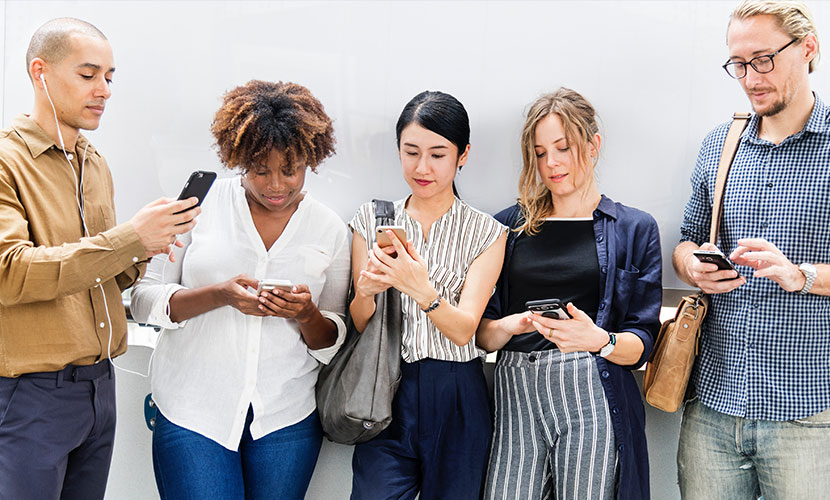 How many people you know use a smartphone?
Almost everyone, right?
How many people use Facebook on their smartphones?
A lot!
A huge amount of audience claims Facebook as their most used social media platforms today.
During their free time, they scroll through the Facebook feed which would also contain advertisements put up by businesses.
The goal of any advertisement is to create intrigue in the viewer and generate some curiosity related to it.

Out of 10 people, at least one person would be interested in the business advertisement.
According to a recent survey, about 1.74 billion people use Facebook on their smartphones.
With the introduction of the 4G network all over the world, the usage of Facebook is increasing day-by-day which has significantly increased the opportunities for a brand to be recognized worldwide.
2. Advertising on Facebook is Cost Efficient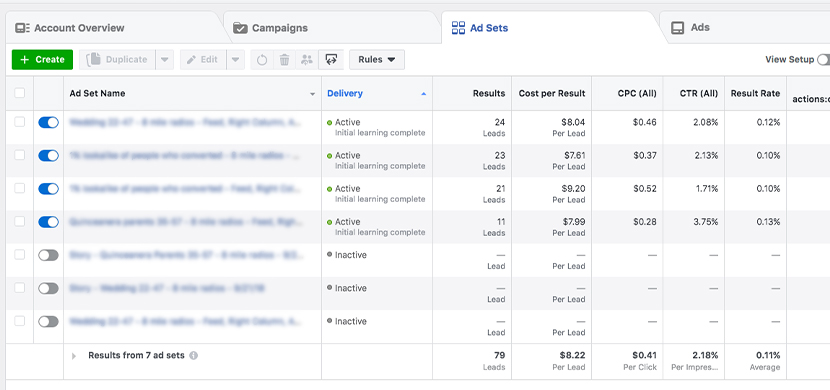 Do you know how cheap advertisement on Facebook is as compared to other social media advertising platforms?
Just spending a small amount of $5 per day can allow you to critically reach a large number of people.
When considering how targeted your audience can be and the sheer volume of eyes you can place your business in front of, Facebook is comparatively more cost-efficient compared to traditional marketing.
3. Extensive Analytics
Businesses today spend millions on Facebook advertising.
Why?
It's not only because it gives results.
Facebook Ads manager is equipped with dedicated analytics that allows advertisers to assess how effective their Facebook advertisements had on online sales of products or services.
The extensive analytics allows you to further strategize a well-informed plan which will help you in the future to increase the sales of the company as well its recognition all over the world.
Details such as weekly reach, cost per click, cost per conversion, relevancy score, and more are all provided by Facebook and are great tools to help increase the effectiveness of your campaign.
4. Most Targeted Form of Advertisement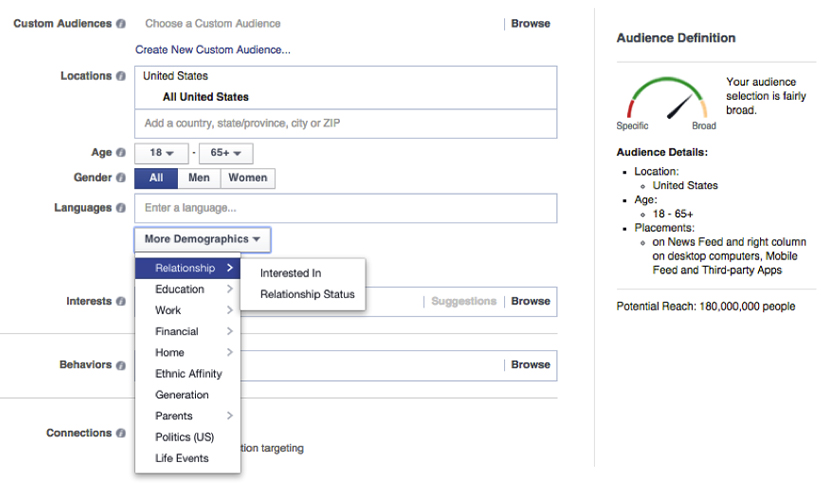 The algorithm of Facebook advertising takes into consideration the location, interests, gender, age and many other audience characteristics to show relevant ads.
When creating your ad campaign, you're able to narrow down and define the specific audience you'd like to reach. Not only can you add interests that you believe your ideal consumer has, but you can also exclude interests and characteristics.
The audience can also be defined by desktop or mobile as well as what type of phone device you'd like your advertisement to be shown on. You can even filter your ad to be shown on mobile ONLY when the user is connected to Wi-Fi.
Why does that matter? If you have a video advertisement, someone connected to Wi-Fi is more likely to spend time watching the video as opposed to someone who is using their cellphone data. Little tweaks like this can change how effective your campaign is.
The beauty of the Facebook algorithm is that it does a lot of the work for you. As it shows your ad (or ads) it is constantly learning the behavior of users and optimizing for the best people to show it to.
Utilization of this algorithm of Facebook helps lead to more exposure and sales for your business.
5. Facebook Advertising Works On Instagram, Too
In case you weren't aware, Facebook owns Instagram.
What does that mean? It means the ads that you design can also reach a massive audience on Instagram.
Instagram has taken the world by storm. The photo app has millions of users scrolling through all day long.
Users are both engaged on their Instagram feed as well as stories which gives businesses another massive opportunity to bring exposure to their brand.
Instagram ads work through the Facebook ads manager and with a simple click of a button you can have your Facebook ad be posted on Instagram as well.
Invest In Facebook Ads Today And Receive $1,000 In The First Month Of Advertising!
Make the most out of your facebook paid advertising by having our team of professionals maximize your ROI.
Requets Free Consultation
6. Increase in Brand Awareness & Trust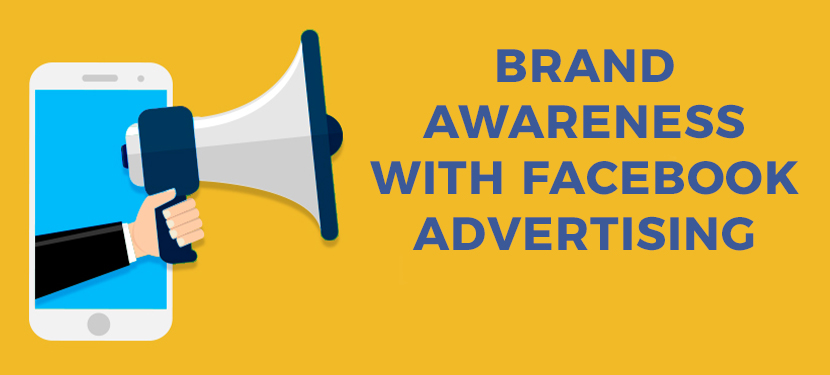 Ever dreamt of converting your small scale business into a big brand?
Creating a brand strategy is one thing and executing it is another.
With the help of Facebook Advertising, brands can show their ads on people's news feed and make a great impression every time they open their application.
This leads to a significant increase in trust which further encourages people to buy the products it has to offer.
The more familiar people are with your brand, the more time they invest in it.
There's a certain theory in marketing called the "Rule of 7." The theory is that a person needs to see your brand approximately seven times in order to start building familiarity and trust with you.
Just because you've got a great product doesn't mean people will care. Using Facebook advertising is a great way to start familiarizing your brand with new consumers and helping build trust with you.
7. Increasing Engagement & Interaction With Potential Customers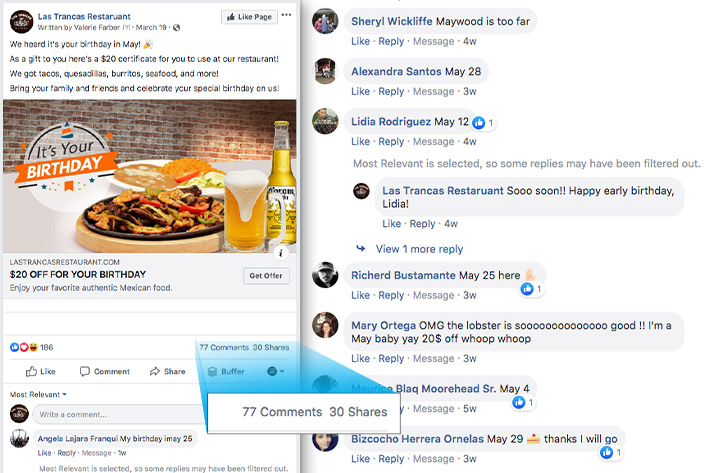 The amazing thing about social media and social media marketing is that it gives your brand a distinct voice.
It also gives you an easy platform to engage and interact with your customers on their level.
Customers enjoy brands engaging with them because it shows the customer that someone cares and increases the likelihood of business and conversion.
What interacting with your customers on a social post also does is provide social proof for new potential customers.
Have you ever been scrolling through your Facebook or Instagram feed and see an advertisement that has TONS of engagement?
You might not realize it, but this sends a signal to you subconsciously that, "this product or service must be good..look at all the engagement!".
That is what social proofing is. It urges potential customers to follow the masses.
Take your own actions for example. How many times have you seen friends or relatives trying out something new (product or service) and it made you want to try it out? That's the real-life version of social proof.
The longer you have an advertisement running, the more comments, likes, and shares you should see. And from there, new potential customers will see the engagement and jump on board to show interest.
8. Facebook Advertising Increases Website Traffic and Engagement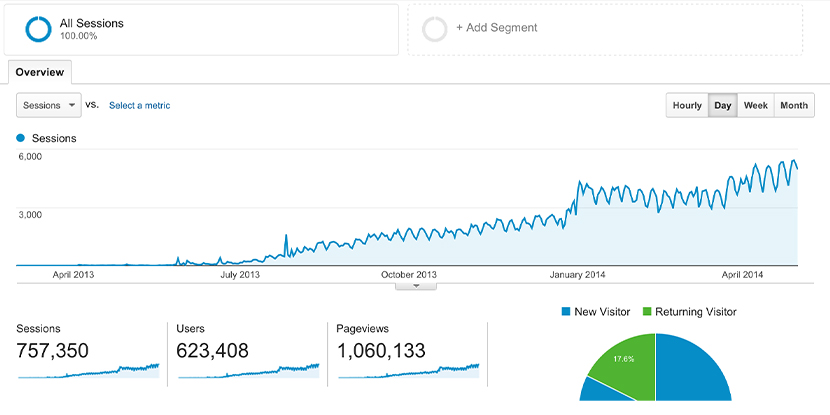 Using Facebook advertising is a great way to start generating website traffic and engagement with your brand.
Why is that important? Getting traffic and engagement through social media is a big part of your search engine optimization efforts.
The more relevant traffic and engagement your website gets, the higher you can rank on the search engine results page.
Getting this traffic onto your website also will help with remarketing down the road.
If your website and Facebook ad campaign is set up properly, you will be able to later retarget the people that visited your website.
Remarketing is an extremely effective strategy because it is a reminder to the user as well as helps to build trust in your brand by seeing your ad a few more times.
9. Increasing Your Blog Post Reach With Facebook Ads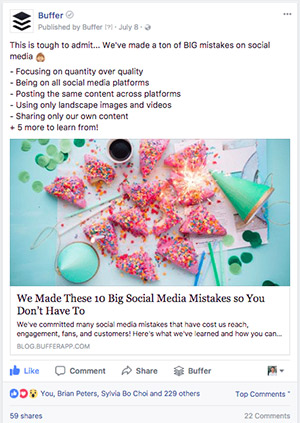 So, you like to blog and do content marketing?
No matter how good you are at blogging, nobody is going to read it if it doesn't reach your audience.
Here's where the benefits of Facebook advertising come into play.
The utilization of the Facebook advertisements could lead to the blogs being exposed to the masses which would result in the generation of the traffic on your blog's website.
This would certainly allow you to gain the audience's trust as well as increase credibility.
People would start following you and would hopefully share the content written by you.
Blogs are considered to be the effective bridge which combines the emotions of the writer along with the audience.
It generates a deep relation between them which would ultimately lead to an increase in traffic on a website.
This also goes back to retargeting which we discussed in the last benefit. You can start remarketing your business to those people who showed enough interest in your blog to click and read it. They're now starting to build a familiarity with your brand.
10. Facebook Ads Can Drive Repeat Business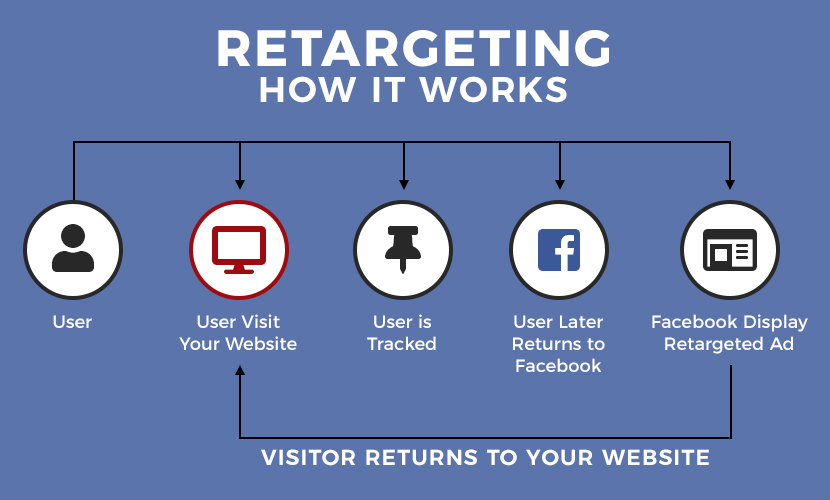 So you've started to make a few sales, right?
Now you've got an audience that is familiar with your brand and your message. You've essentially built a fanbase.
Now you can start to advertise to those specific people over and over again by using custom audiences that you've captured from users that have converted into sales on your website.
It's much easier to earn repeat business with a customer that is familiar with you than it is to obtain a new customer.
11. People Spend An Insane Amount Of Time On Facebook and Instagram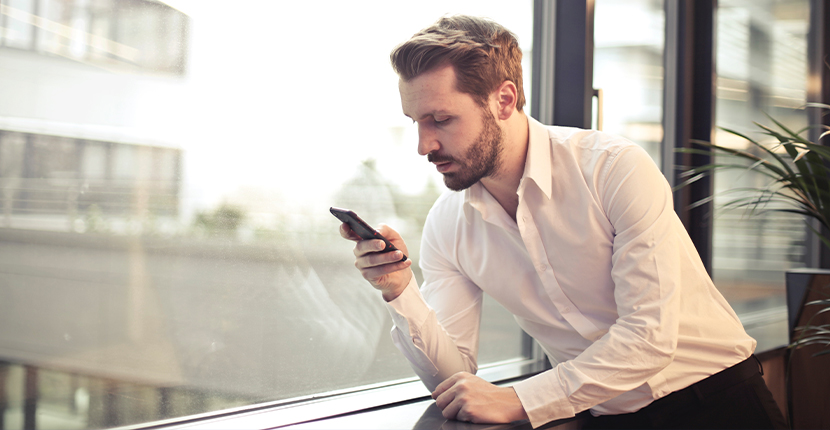 You've probably seen that look before. Someone has their head down with the warm glow of a screen on their face.
People spend a ridiculous amount of time on Facebook and Instagram. That's part of the reason why it's such an effective marketing platform.
Every time there's a commercial on TV, what do many people do? Grab their cellphone and scroll through Facebook waiting for the commercial to be over.
That's when your ad campaigns can be seen by people which increases the chance of you earning a click and ultimately a purchase.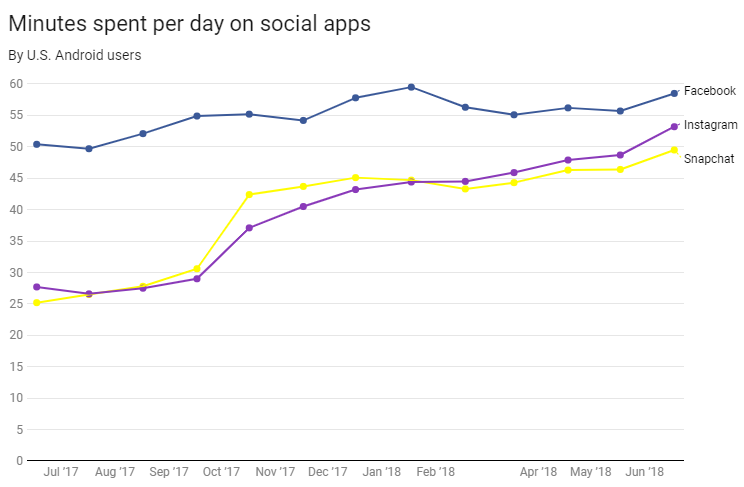 Source: SimilarWeb
On average, Instagram users spent 53 minutes per day with the Android app in June, 2018 — just five minutes less than Facebook users spent with their app.
Wrapping It Up:
So wow…that was a lot to take in, right?
But as you can see, advertising on Facebook and Instagram opens up a whole new opportunity for your business to gain customers and brand exposure.
Old school marketing can still work, but there is a huge audience out there that you're missing out on by not taking advantage of the tools and mediums that are available to you.
And after all…isn't that why we're all in business? To thrive, get more customers, and to help them with our product or service? You want as many people as possible to know about your business, and Facebook advertising is simply another tool to use in the digital marketing toolbox.
Hopefully, by reading this you gained a little more knowledge about the possibilities out there.
To keep up on the latest digital marketing news and strategies make sure to subscribe to our newsletter.