Pay-Per-Click (PPC) Marketing
---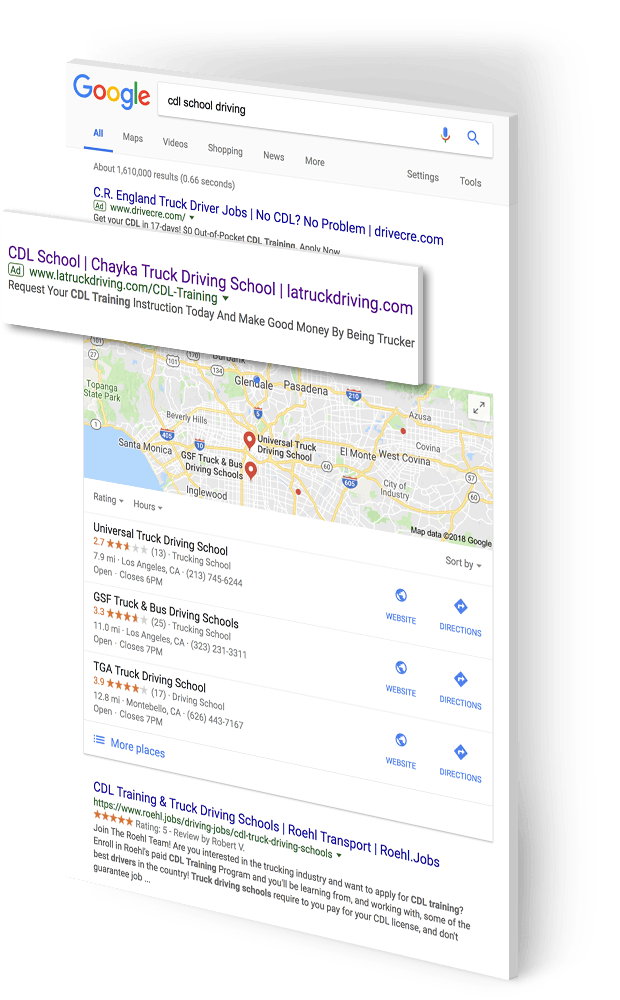 Pay-per-click (PPC) marketing is a type of internet marketing that involves advertisers paying a fee for each time an individual clicks on their ads. PPC marketing drives traffic to your website, and helps your business take advantage of an already existing demand for its products and services. PPC campaigns generate relevant web traffic that can make a huge difference for your business, generating good leads with strategically crafted ads.
If you're ready to make the most of your online ads and traffic-generating efforts, then contact Alecan Marketing Solutions today. Our expert team are highly knowledgeable in all the available PPC platforms, able to craft engaging ad campaigns for Google and Bing that are proven to generate traffic to your website and converts visitors to customers.


Pay-Per-Click Marketing Process?
The experts team can guide you through a complete pay-per-click marketing collaboration that involves careful planning and execution to ensure we create a campaign that delivers the superb results that you deserve.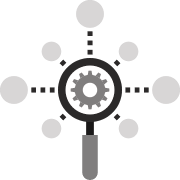 Discovery
---
During this first phase in our partnership, our team explores and learns everything we need to know about your business, your website, and the competitors in your industry. We strategize ways we can tailor your Paid Search Marketing campaign to your brand, and discover what will and won't work in your industry. This phase also includes a look into the specifics of the campaign including your budget and business goals.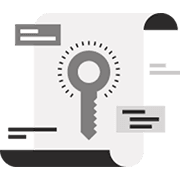 Strategy
---
We begin with the selection of the right keywords to target upon completion of our market research.These keywords will be terms that are specific to what you offer in your business. Next, we use the keywords we have researched to create compelling, search ads to connect with your audience and directly relate to your products and services.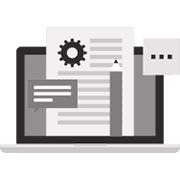 Landing Page
---
This phase of the PPC marketing process involves the creation of your landing pages — the web pages your ads are linked to — along with our recommendations for paid search strategies. Our developers and designers craft highly-converting landing pages with strong calls-to-action that convert visitors to customers. To better analyze effectiveness of the landing pages and paid search campaign performance, we implement conversion tracking to landing pages.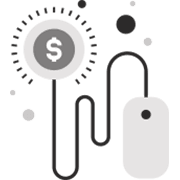 Optimizing Ads
---
Our work doesn't stop once your ads are created. Our team is here to optimize and adjust your ad campaigns based on the results of our conversion trackers to analyze the success of keywords, landing pages, and ad copy. We will make adjustments to your overall campaign and individual ads based on performance as well as evolving trends in the industry.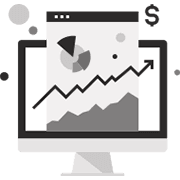 Campaign Analysis
---
Throughout the paid search campaign process, we will initiate regular reports on the analysis of your marketing campaigns and their performance, and continue to track your goals and adjust our plan based on the results you are getting.
Metropol Event Venue
In the highly competitive wedding venue industry, standing out and carving out your market share requires the proper representation for your venue from a number of different channels and angles.
Metropol Event Venue offers a gorgeous ballroom and facility which helps celebrate a number of events such as weddings, special occasions, and corporate events. Their online web presence needed a makeover to properly represent the service they provided and to attract the right audience. Through a multi-channel digital marketing strategy we boosted their client acquisition as well as raised their brand awareness with strategies such as:
Website Redesign
Paid Social Media Advertising
Google Search Ads
Search Engine Optimization
Content Marketing
View Case Study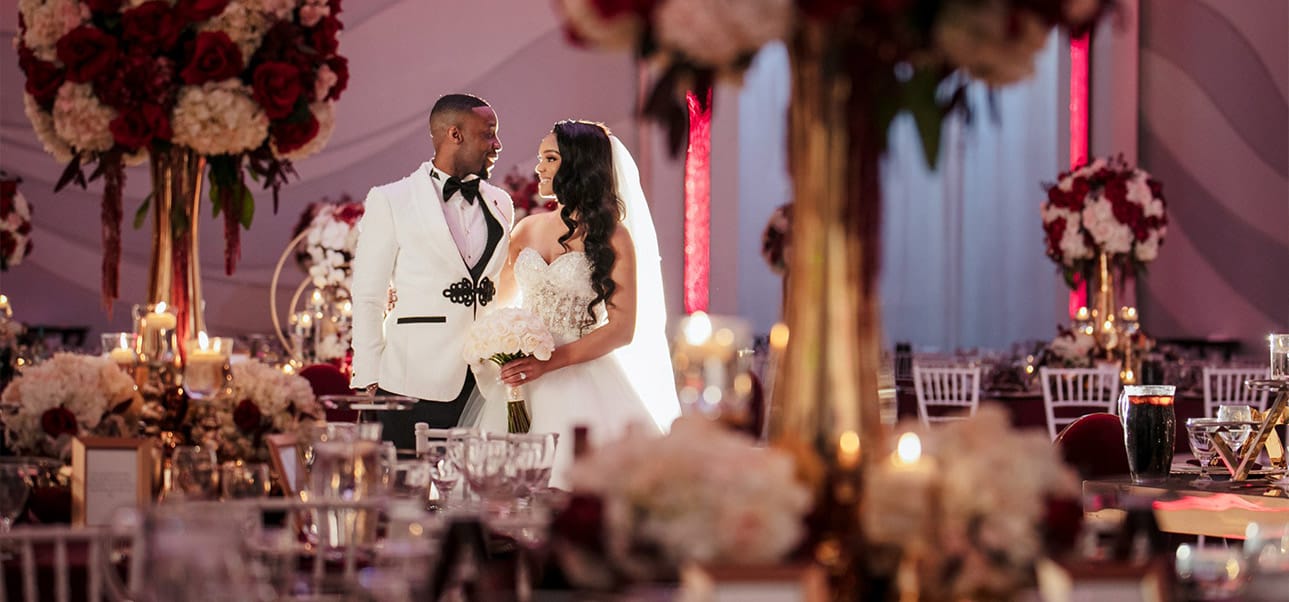 Pro Restoration
As a company that offers 24/7 emergency services, Pro Restoration company needed a high-positioned search presence in order to compete with the franchises that surround them and have compelling call-to-action messages, so that their potential customers could quickly find and reach them in the event of a disaster.
In order to meet our goals we used a cross-channel approach consisting of:
Website Redesigning
Search Engine Optimization
Paid Search Ads
Content Marketing
View Case Study
Modern Limousine Service
Professional executive transportation service in Los Angeles specializing in corporate affairs, special events, and airport transportation.
Having a website to focus luxury with professional brand was crucial for Modern Limo to gain exposure and distinguish themselves as a more esteemed car service than ride-sharing apps. With the rise in competition, the goal was to improve and optimize existing media spent to improve ROI. Our approach consisted of:
Website Redesigning and Optimizing For Search Engines
Optimizing Existing Google Paid Search Ads & Managing
Implemented Booking Engine For Customer Convenience
Optimization Conversions
View Case Study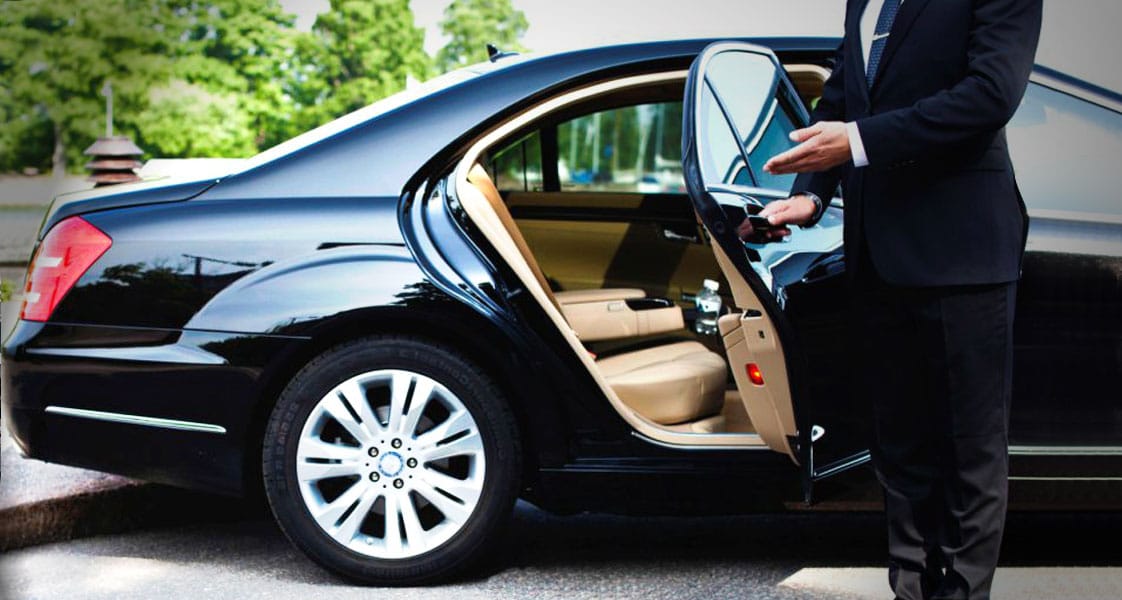 Take Advantage Of paid search Marketing For Your Business To Reach Thousands Of Customers!
Call Alecan Internet Marketing Today for a Free Consultation! (800) 208-5458
WORK WITH US
Customize Your Marketing Efforts And Methods With PPC Marketing
---
One of the primary benefits of pay-per-click marketing is the high level of flexibility it offers in terms of how you market your unique brand. What works best for one business and industry may not work for another. Alecan Marketing's PPC management offers multiple techniques for you to make the biggest impact to your bottom line.

Keyword Targeting which involves selecting and targeting the precise keywords after adequate research into what your consumers are searching for.

Geographical Targeting. What people are searching for online isn't the only important factor to look into. Looking into their geographical location can help you attract local customers.

Timing of the PPC campaigns is also a crucial component and widely used technique in pay-per-click marketing as it allows you to publish ads at specific times of the day and during the week that are most effective for reaching your consumers according to analytics data.
Fast, Measurable Result

You Have Control of Budget & Scheduling

Traffic is Targeted

You Only Pay for Clicks

1

Get on the Top Spot
Paid Search Ad Managment Rates
For Paid Search Ad Management Campaigns, Alecan Marketing Solutions follows a traditional pricing model with a minimal management fee or as a percent of the month spend depending on spend. We also customize packages and performance models depending on the scope of the project and other services provided.
LEVEL I
---
When total media spend is between $5,000 - $14,999 per month.
$1,500 Set Up Fee
Keyword Discovery & Selection
Text Ad Creation
Call Ad Creation
Landing Page Optimization
Funnel Page Development
Conversion Tracking
Call Tracking
Performance Monitoring
Cost Management
Optimization of Campaigns
Competitive Research
25% Agency Managment Rate
LEVEL II
---
When total media spend is between $15,000 - $49,999 per month.
$2,000 Set Up Fee
Keyword Discovery & Selection
Text Ad Creation
Call Ad Creation
Landing Page Optimization
Funnel Page Development
Conversion Tracking
Call Tracking
Performance Monitoring
Cost Management
Optimization of Campaigns
Competitive Research
20% Agency Managment Rate
LEVEL III
---
When total media spend is between $50,000 + per month.
$2,500 Set Up Fee
Keyword Discovery & Selection
Text Ad Creation
Call Ad Creation
Landing Page Optimization
Funnel Page Development
Conversion Tracking
Call Tracking
Performance Monitoring
Cost Management
Optimization of Campaigns
Competitive Research
10% Agency Managment Rate
Serving A Broad Range Of Industries