Industry Trends & Insights
The latest in marketing strategies for the home improvement & contractor industry
Generate More Leads For Your Home Improvement Business
With Digital Advertising & Marketing Strategies
See Case Studies
In the current market it's extremely important that your home improvement business has an online presence reflecting the quality of work you do. Our team at Alecan Marketing uses a number of strategies to develop a home improvement marketing campaign tailored to your specific needs. Years of experience in your industry has given our team the proper insights to help you dominate your competition. Let our team earn qualified leads for you so that you have more jobs.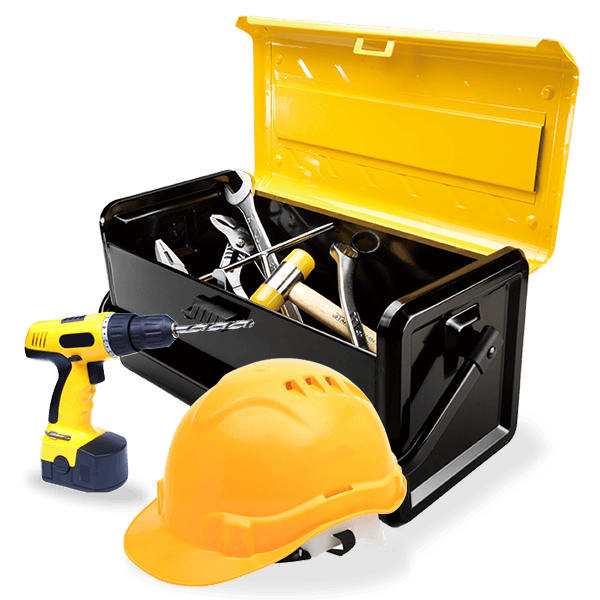 "They are helping us achieve our monthly goals with their expertise and level of support.
I love the fact that everything is under one umbrella with Alecan."
– Eiza, Operations Manager at Pro Restoration Services
Receive $1,000 in First Month of Advertising
Sign up by December 08

REQUEST FREE QUOTE
$1,000 in online advertising could be the difference between a busy season and a quiet one.
Effectively Delivered Over 50,000 Leads To Our Clients in the Last 2 Years Alone
Our Marketing Strategies And Approach For Generating Contractor Leads
At Alecan, we take an all-encompassing approach to developing a digital marketing strategy to help improve contractor leads. It starts with in-depth research to understand your target audience's needs. From there, we develop a strategy to re-construct your website and launch advertising campaigns targeting your specific market to help drive relevant traffic to your website and gain qualified leads for the contractor. Your team will be constantly analyzing data to continue to optimize your website and advertising campaigns to increase leads and lower your costs.
Discovery & Research

Strategic Planning

Creation

Development

Launch & Evaluation

Engagement & Conversion

Management & Optimization
Pro Restoration
As a company that offers 24/7 emergency services, Pro Restoration company needed a high-positioned search presence in order to compete with the franchises that surround them and have compelling call-to-action messages, so that their potential customers could quickly find and reach them in the event of a disaster.
In order to meet our goals we used a cross-channel approach consisting of:
Website Redesigning
Search Engine Optimization
Paid Search Ads
Content Marketing
View Case Study
Home Improvement
Website Design
Developing a website isn't just about making it look pretty. It needs to be optimized properly for customer use. Websites designed for general contractors, or any home improvement service companies, need to be functional in order to turn the site traffic into qualified leads. Alecan is known for its award-winning website design which includes the absolute best in appearance, functionality, and user experience.
With years of research, our team combines valuable expertise and data collection to create websites that maximize incoming traffic and convert more leads. As your company shifts and grows, our team moves with you, making necessary adjustments to optimize for more lead conversion.
Work With Us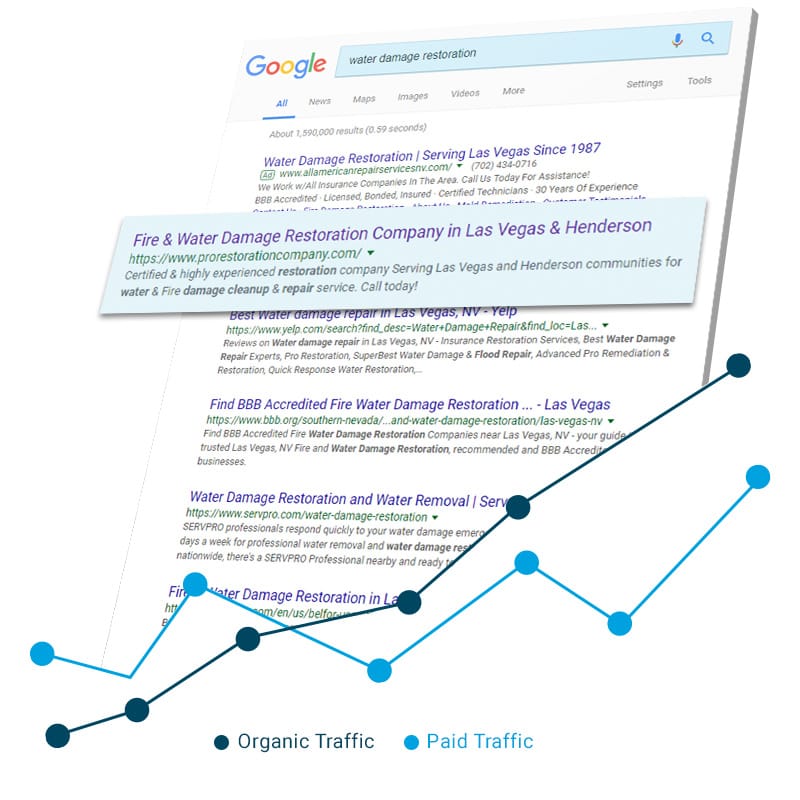 Work With Us
SEO Service
For Home Improvement Companies & Contractors
Having your website earn a higher ranking in search engine results is known as search engine optimization (SEO). SEO for your home improvement website is a long-term investment that will earn qualified leads for years to come. Most customers who are seeking home improvement services will begin by searching for businesses in a search engines. Our team of experts are able to optimize your website in order to have it ranked higher in the search results. Proper SEO improvements can make a major impact on not only the amount of traffic your site receives, but also ensuring it is the right kind of traffic that can generate new customers. Since these customers are actively seeking a home improvement business in a search engine, the conversion rate is proven to be higher with SEO resulting in more leads. SEO is the best investment in your overall marketing that wil give you the highest ROI.
The Benefits of SEO
A cost effective and sustainable strategy
Generates traffic to your site
Increases your company's local visibility online
Increases brand awareness
Provides information on how your website is being searched for, found and used by prospects, clients and/or colleagues
Gives you the highest conversion rate
Paid Advertising
Proven Media Buying Ad Strategies For Home Improvement Companies & Contractors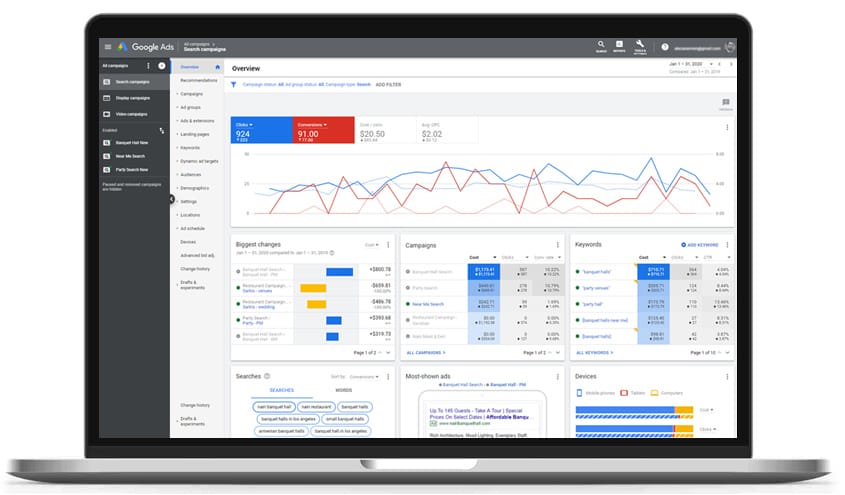 Pay Per Click (PPC) Marketing
Most home improvement customers begin their purchase journey with a search engine like Google. Pay Per Click ads (PPC) place well-designed and actionable ads for your business at the top of the search results page ahead of competition. When a customer needs your emergency service your website will be the first result they see. Your team at Alecan creates appealing ad campaigns targeted for your audience and services. Using PPC will drive early, relevant traffic that converts into leads for your home improvement and contracting business.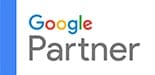 Running your own paid ads without knowledge and experience can lead to a blown budget and wasted time and opportunities. This will ultimately cost you more down the line because you've lost out on potentially months of clients and leads.
---
Google Paid Search Ads

Home improvement companies and contractors can greatly benefit from paid search ads due to the nature of their business. Most of their customer buying journeys begin by a quick Google search. This digital marketing method will place your website ahead of your competition when users search specific keywords related to your service. Emergency services also greatly benefit from this strategy.
Google Remarketing Ads

Remarketing ads are banner ads used to stay in front of your recent website visitors on Google network sites to increase conversions. The more times people see your home improvement or contractor business, the more likely they are to use your service. The Marketing Rule of 7 states that a prospect needs to "hear" your message at least 7 times before they all take action to buy that product or service.
Work With Us
Which Services Are Right for You?
The home improvement and contractor industry offers such a vast range of businesses that it might be difficult to narrow down which strategies you should use. Your team at Alecan has extensive experience with a number of home improvement companies which can help us find the right channels for your business such as paid search ads and search engine optimization. Our team of designers, writers, developers, marketers, and SEO experts work together to help your business achieve its goals.
We help home improvement companies and contractors grow by looking at the whole picture and constantly innovating.
Work With Us
See Case Studies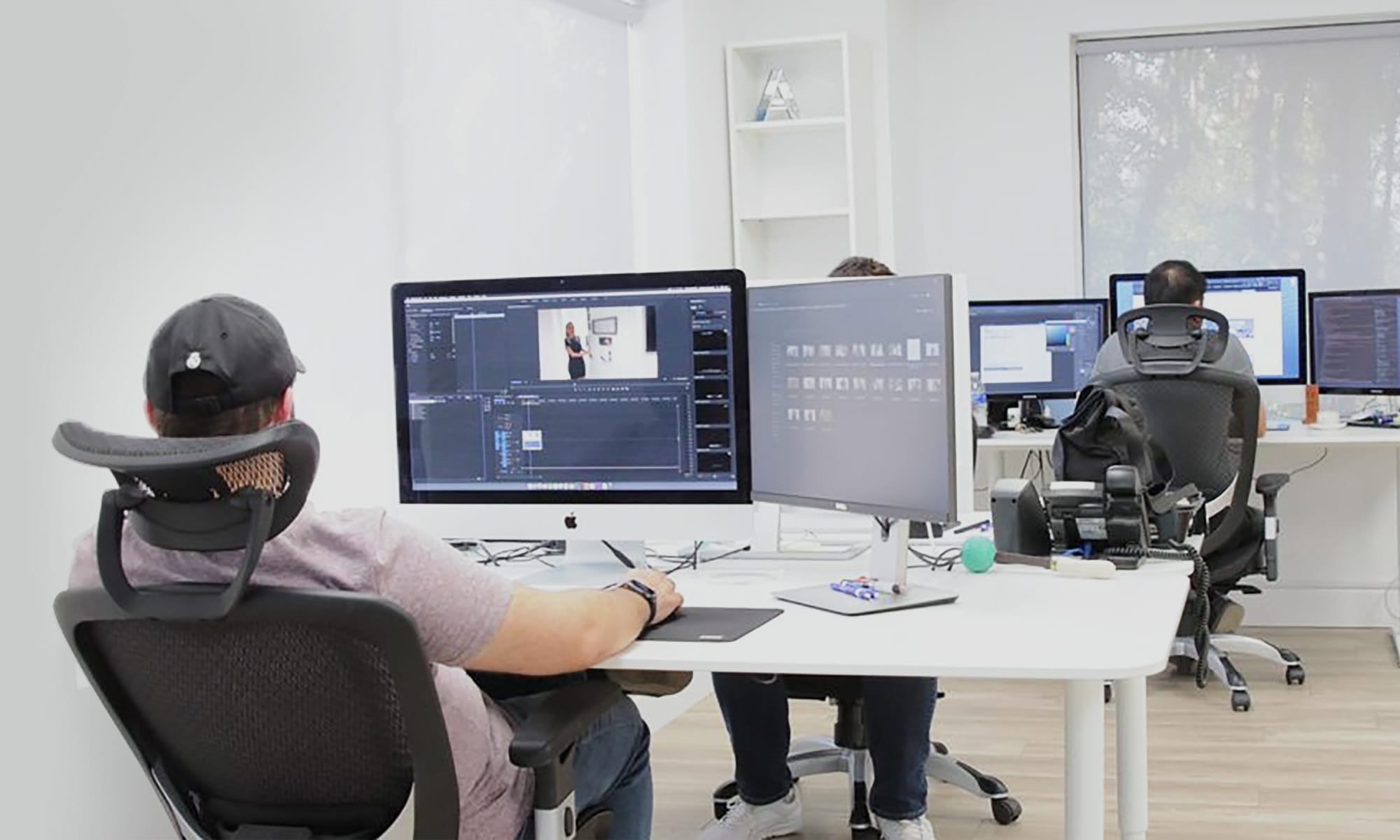 Industry Trends & Insights
Types of Home Improvement Businesses We Work With
Appliance Repair
Architects
Bathroom Remodeling
Blinds Installation
Carpet Cleaners
Chimney & Fireplace Cleaners
Construction
Electrical
Fire, Water, And Mold Restoration
Flooring Services
Garage Door Installation
Glass And Mirror Repair
Handyman Services
Home Inspection Services
HVAC Services
Insulation Services
Irrigation And Sprinkler Repair
Kitchen Remodeling
Landscaping
Leak Detection Services
Maid Services
Painting Services
Pest & Termite Control
Pool Services
Roofing Services
Tree Services
Window Sales And Replacement
Other
Why Work With Alecan?
Part of the reason of why Alecan is an award-winning agency is our passion and commitment we put into our partners. Simply put, we love to help our clients reach their business goals. Our commitment to applying cutting-edge strategies to your business is why you will see results.
As you know, there are different tools for different jobs, and our years of experience has allowed us to fully understand the home improvement market. Just as there is a lot involved in the home improvement business, the same can be said for digital marketing. By partnering with us you can focus on what you're good at, while we stay behind the scenes and drive the qualified traffic to your website and convert them into leads and jobs.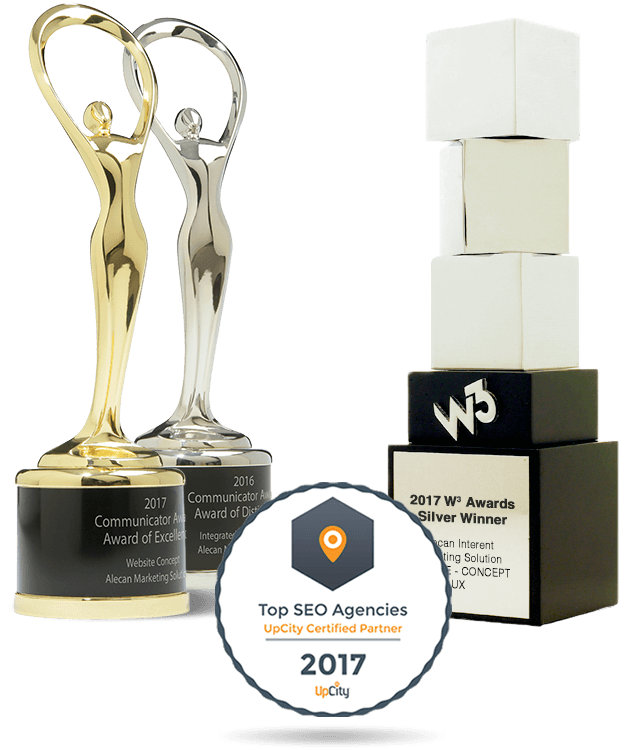 Industry Leaders In Digital Marketing

Creative And Effective In Design And UX

Content Marketing Professionals

Search Engine Optimization Experts

Constantly Researching New Strategies

Social Media Marketing Managers

Engaging And Creative Copy

Testing Across Multiple Devices

Visually Appealing Websites

Relevant Data Collection And Research

Customized Digital Strategies And Design

A and B Testing

Excellent Care And Customer Support
OUR APPROACH TO GROWING BRANDS
Drive Qualified Traffic To Your Website

Convert Visitors Into Leads And Customers

Generate Brand Loyalty And Repeat Business
Like what you see?
Talk to us about your growth!
Take a moment to fill out the form below and a representative from our home improvement marketing division will be in touch with you shortly.