Modern web browsers are amazing tools that allow you to implement many interactive components on your website. Interactive web design isn't just a good idea to implement in today's age; it's also a critical component of user engagement that your potential customers come to expect in their everyday web experiences. With simple HTML and CSS, you can code something as complicated as a video game or boost user engagement with interactive features.
Stunning visuals, punchy landing pages, and splashy animations are only the first steps toward good web design, and in any case, having too many of these elements can be counterproductive.
The best user experiences, place your visitors at the center of things.
User-centered design is the key to driving engagement, and one of the most effective ways to implement this is by giving your website interactive qualities. With website design and development services from Alecan Marketing Solutions, you get an interactive website that your users can easily navigate. In this post, we'll discuss five of the best ways to add interactive page elements to your site.
1. Build Personal Connections With Your Visitors
The number one reason for implementing interactive website design is to keep the focus on your users. Interactive design elements such as chat widgets engage users and help provide a personalized experience. Beyond that, turning your website into an interactive one makes users feel a personal connection.
Good interactive websites create that sense of connection by building a brand personality. Keeping users engaged with your copy is a good start, but providing interactive experiences that develop that connection is key. An excellent example of this would be a web page that creates a community around what it sells.
Simple interactive tools such as user ratings of items can go a long way in this regard. Simply allowing your visitors to provide feedback on your service is an interactive experience unto itself. Responding to this feedback closes the communication loop, enhancing user experiences and making your site visitors feel valued.
Interactive Feature To Add: User Comments and Reviews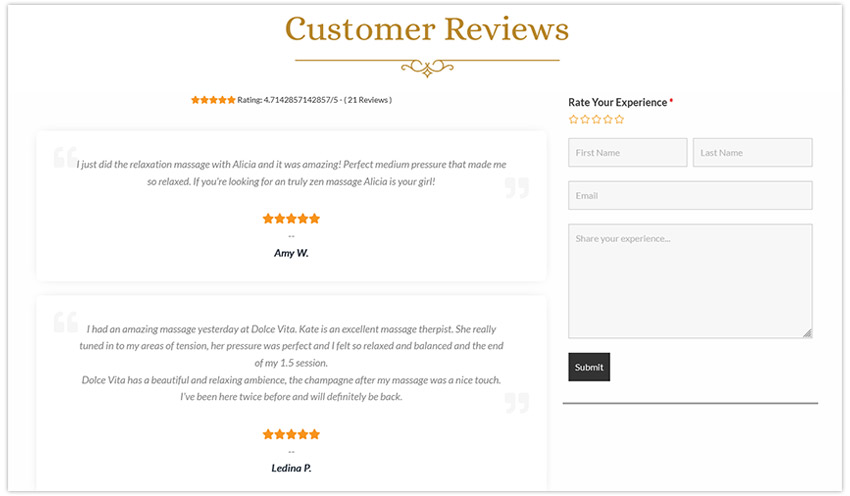 Whether the it is and item they sell are a service, the best interactive design websites encourage customers to provide feedback. You don't have to code these site features from scratch, either, as many web pages use third-party review plugins to highlight their exceptional products and customer service.
Even if you don't have the bandwidth to run a forum devoted to your topic of choice or the people power to moderate it, there are many ways you can implement interactive design into your website. At the very least, make the most recent posts from your preferred social media feed prominent on your home page and encourage meaningful interaction on that platform.
2. Use Interactive Web Design To Improve Retention and Conversion
The relationships you build with interactive designs work both ways. It isn't just about your visitors connecting with your brand. You have just as much to learn from your visitors. Whatever interactive web designs you implement, pay close attention to how your users interact with them. Then, adjust your website accordingly.
Some web designers swear by adding chat boxes to provide an engaging experience and maximize website conversions. Other interactive design websites use "micro-interactions" to guide users, simultaneously providing a learning experience and driving engagement.
Interactive Feature To Add: Surveys and Forms
Every visitor to your website wants to feel like you understand them. While polling your user base on everything you do would be excessive and intrusive, judicious use of surveys and forms can give you valuable information on what they're thinking.
Having a topical poll on your website and updating it regularly can help you project an air of authority. For instance, if you sell crafting supplies, adding a poll asking what style of knitting needles your visitors prefer can show them you know what you're talking about. As a bonus, the poll creates another avenue to add keywords to your content.
3. Organically Improve Your Search Engine Rankings and Authority
Even though the days of "Google bombing" search results are long gone, external links and mentions of your company are still one of the holy grails of search engine optimization. One of the best ways of doing this is to have a strong presence on your social media platforms of choice, but you'll accomplish nothing if you're shouting into the proverbial void. Make your site experience both user friendly and memorable to drive organic mentions.
The best websites allow users to share their content while creating interactive elements that users want to share. A great example is when Google creates extremely fun minigames as part of its Google Doodle program. These doodles guide the user journey toward sharing them, making them doubly interactive.
Interactive Feature To Add: Social Media Sharing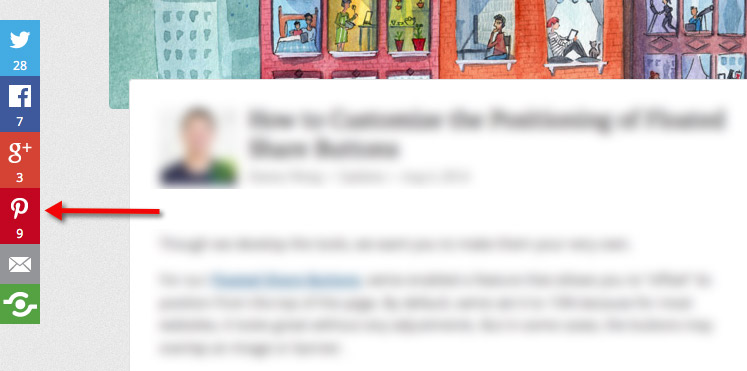 One of the best ways to improve your website's user experience is by encouraging social media sharing. If you don't want to add "share" icons to every page manually, many third-party web applications include these icons for the most popular social media platforms. Many of them even integrate tracking features, allowing you to keep up with the discussion in real time.
Encourage your users to cross-post their photos, stories, and product reviews on social media. Even more, interact with these posts as you find them. This user-generated content is more versatile and dynamic than what you would come up with on your own. Take full advantage of the opportunity to create a memorable interaction that will bring your visitors back.
4. Improve Your Site Navigation and User Experience With an Interactive Website
A user's interaction with your website brings you nothing if that user can't easily find their way around. Good website design means making your site easy to navigate, and placing users in control of their own experience is one of the most effective ways to accomplish this.
If your user scrolls endlessly to find the page they're looking for, what does responsive website design do for you? Not much. Your users want to stop scrolling and get the information they need quickly. This is true whether you run a tiny blog or a gigantic retail platform.
Interactive Feature To Add: Search Boxes

As you scale up the scope and complexity of your website, providing your users with a way to find what they need grows ever more important. Site maps may have worked in a Web 1.0 environment, but the more pages and interactions you integrate, the less viable a solution they become. Enter the humble search box.
Finding the right solution for your site takes work, but you need to give your users a way to interact with your content, and this happens to be one of the most viable. Most major search engines allow websites to integrate a "search within this website" box into their functionality. They all use different models: Some send users directly to the search engine results, while others display the same results on your site.
5. Direct Visitors to Your Physical Location
In the 21st century, brick-and-mortar businesses need to pay at least as much attention to their websites as they do to their physical locations. It isn't enough to keep a building clean and freshly painted; you now have to do the same thing with your presence on the web.
One of the perks of interactive website design, though, is that you can use these elements to drive traffic to your physical business. If you have multiple locations, consider adding a dropdown that lets your website visitors choose which of your locations is closest to them.
Interactive Feature To Add: Maps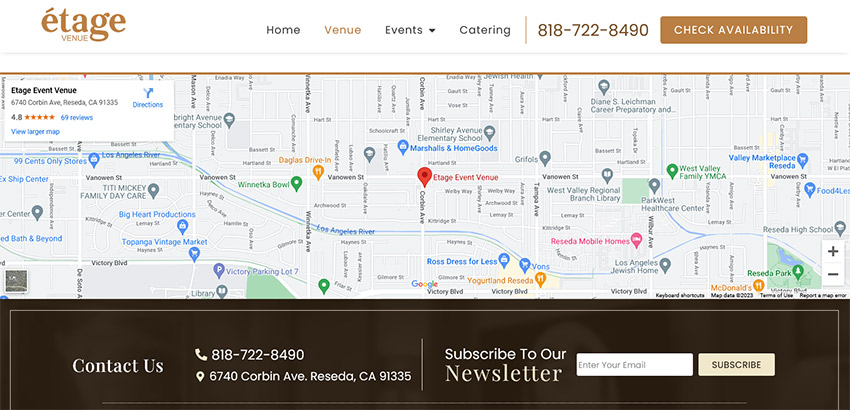 It isn't enough to simply include your address and an image of a map on your website. Google Maps, Apple Maps, and Bing Maps allow you to embed a map of your locations directly on your website with just a few clicks.
This allows you to customize your users' experience in many ways. Instead of giving general directions like "turn left on Main Street after exiting the interstate at exit 203," users can input their exact location and learn the best route to where you are.
Why You Should Choose Alecan Marketing Solutions for Your Interactive Web Design
Alecan Marketing Solutions is the premier marketing agency for interactive websites. Our results-oriented strategies will measurably improve your web traffic, regardless of your field. We create effective, powerful marketing for clients across the United States, and we know the best ways you can implement interactive web design.
Because we also understand the importance of page speed for search engine optimization, a technical SEO audit from Alecan Marketing Solutions could be just what you need to maximize your web traffic. Contact us online or call us at 800-208-5458 to learn more about what our expert marketing team can do for you.