You're making a list…checking it twice….wait, sorry. I got caught up in the moment all of a sudden!
The holidays are just around the corner and we couldn't be more excited! The air is crisp and the smell of pumpkin spice is in the air.
But with the holidays coming in means there's also a MAJOR opportunity for businesses to take advantage of the holiday shopping sprees.
You might be thinking, "But there's still time!" That may be true, but if you really want to hit it out of the park you and your staff should already be planning out your holiday social media advertising strategy.
But in case you haven't planned out your holiday social media advertising strategy, we've got some tips to help this holiday season be highly successful!
Start Early & Be Consistent
With people spending much more time at home, social media use has skyrocketed. And it's not just the younger generation. There are increases across all age groups.
According to The Harris Poll, 60% of people ages 18-34, 64% of people ages 35-49, and 34% of people ages 65 and up have reported an increase in social media use.
So what does that mean?
It means there's A LOT more eyes on the screen for a lot longer, meaning that there's more opportunity for your products or services to be seen.
On top of this, people are a lot more concerned about doing their shopping earlier in order to avoid lines and crowds.
According to Google, 70% of shoppers say they plan to shop earlier to avoid crowds.
That means that your business should begin to start promoting your products much earlier.
You don't necessarily need to promote your sales or specials now, but pushing your products or services earlier gives people a chance to see their options and keep it in the backs of their minds.
By starting to push some of your products earlier, you'll be able to gather more data on what products or services people are looking at.
And if you do Facebook paid advertising, you can use the powerful Pixel to retarget those people with promotions and specials.
Be Prepared To Increase Your Media Budget
If you've done holiday social media advertising before then you'll already know this tip.
If you already have a social media advertising budget, be prepared to increase it by as much as double.
During the months of October through December, holiday social media advertising goes through the roof. More and more businesses begin promoting their brand and products so they can get their piece of the pie.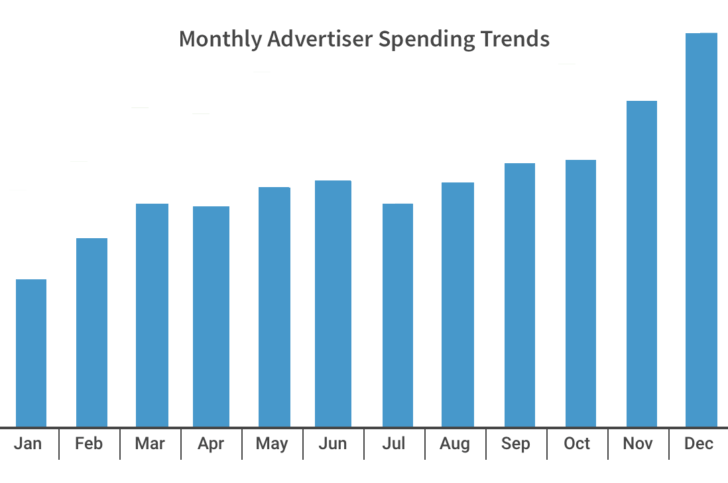 With more advertisers fighting for eyeballs on their product or service your costs such as cost per click, cost per conversion, cost per mile (one thousand impressions) all start to significantly rise.
On top of all of that, this is an election year, meaning people are being bombarded by political campaign ads, which are spending in the millions to fight for the same eyeballs you are.
One way you can try to combat this rise in costs is by offering very creative ads. Get in touch with your creative side and continuously test different images and videos.
By standing out from your competition and earning more clicks and purchases, you should be able to keep your costs relatively lower.
It's Not All About Sales/Promotions The Entire Fourth Quarter
While this article IS about holiday social media advertising, that doesn't mean you need to promote a sale the entire fourth quarter.
Like we said earlier in the article, showing off your products or services earlier on gives shoppers a chance to view your items and keep you in the back of their mind.
It also helps to put them into your sales funnel.
What's a sales funnel you might ask? A sales funnel is the journey a buyer takes from awareness of your product/service to purchase/retention.
The stages in a sales funnel are awareness, interest, consideration, purchase, retention.
By being aware of your product or service and clicking an ad, they've moved into the interest and consideration stage.
Once it's time to start running your specific holiday social media advertising promotions, you can target these individuals that have visited your product/service pages with offers for the SAME items they were looking at before.
By planning out your holiday social media advertising strategy early on, you can systematically pull people into this funnel by starting off with entertaining and fun images and videos of your product/service and then slowly nurture them into a purchase by the time your sales come around.
A Nimble Business Always Wins
If you think you can simply set up your holiday social media advertising campaigns and forget it…think again.
We're in a new age now where social, political, and ethical opinions change on the daily.
What may have once been acceptable may not be so now.
Your team needs to be nimble and agile…like a snow leopard. The quicker your team is able to pivot and change strategies, messages, and creative, the more successful they will be.
On top of changes in the human mindset, there are always changes in the platforms that are used to run your advertisements. Staying on top of those changes can be the difference between a prosperous holiday shopping season and a "meh" one.
One way you can be more prepared is to build a number of strategies or messages that your team can quickly pivot to. A good backup plan can save your team time, energy, money, and stress.
Diversify Your Ad Placements
In order to be in front of your audience at every angle, make sure you're diversifying your ad placements for your holiday social media advertising strategy.
Make sure you're posting both in feed ads and stories for Instagram. For Facebook, you have a load of placement options like feed, stories, marketplace, the right column, in-stream videos, and much more.
The more places your target audience is able to see you ad, the more likely you are to remain on top of their mind when it comes time for them to make the purchase and pull the trigger.
Always Be Testing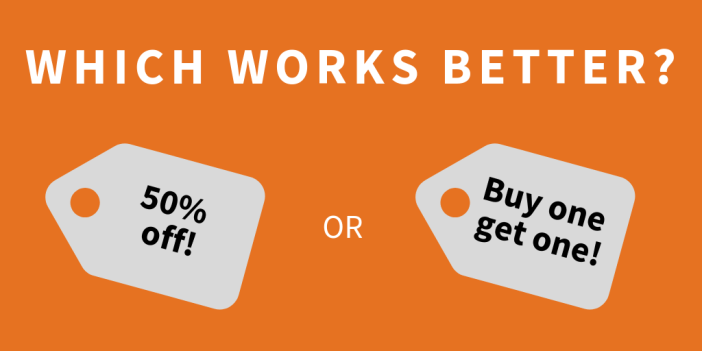 This holiday social media advertising tip really should be a staple for your digital marketing strategies all year round, but we'll add it in here anyways because it's simply so important.
You ever wondered which of the following messages works better: "50% Off" or "Buy One Get One Free"?
They're both essentially the same offer, but human psychology dictates one might be more attractive than the other.
This is where constant testing will give you the best answer as to what resonates with your audience the most. And one audience may favor one type of messaging over the other.
When it comes to media buying ads, testing is the name of the game. You or your digital marketing team needs to make sure you're consistently testing different things to always strive towards improvement.
So what can you test? Here's a quick list to get you started:
Testing your landing page
Testing various images or videos in your advertisements
Testing your headlines
Testing your ad copy
Testing your call to action
Testing your audiences
Sometimes it might be as simple as your audiences liking a red font over a green font.
Or perhaps they like the square image more than the landscape image.
The psychology behind what works is fascinating. It may seem like the most trivial adjustments sometimes, but those are the ones that can make a massive impact on your campaign and return on your investment.
By testing all of the above you'll be able to fine-tune your message to get the most out of your digital marketing budget.
Wrapping It Up
You may seem to think there's a lot of time before the holidays come in, but there really isn't. Make sure you're talking to your digital marketing team ahead of time to have a strategic plan in place for getting your message out there. Your holiday social media advertising strategy will take time to develop meaning the earlier you start the better off you are. If you're looking to ramp up your holiday brand awareness and drive more sales and inquiries, feel free to contact us.