We've been working with law firms for over 10 years now, so we feel like we've heard it all.
But, as is almost always the case when we are 100% sure of something, we were wrong.
A law firm that had heard about us wanted to know if we could do the same for him as what we had done for another attorney with the effort of our law firm internet marketing services. We asked him what his goals are and his response was to have more cases than he can handle.
We get cases through digital marketing, so the first thing we did was go online and take a look at his digital presence.
His website was bringing in $800 worth of business each month according to a world popular online visibility management platform called SEMrush. His law firm had a good standing in the legal community and past clients had left good reviews about his law firm online. His clients positive feedback convinced us that he really cares about his clients.
We decided to work together.
Now, 11 months later, SEMrush values his site at $15,300 a month, little over 19 times what it was when we began.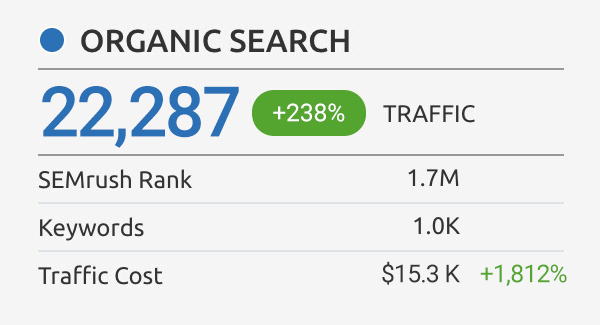 How Did We Multiply Personal Injury Law Firms Case Load By a Factor of 19?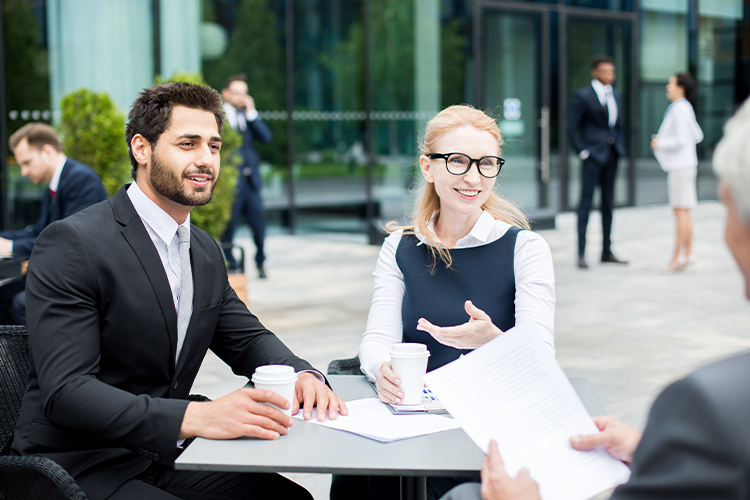 Digital marketing is not easy. Most business owners think it is.
In fact, this very same attorney that had been struggling to make ends meet and had come to Alecan for help explicitly stated that he thought "this marketing stuff isn't rocket science" and was sure he could do it himself if he had the time.
The first thing we did was make sure he knew that marketing may not be rocket science, but it IS a science. Why? Because we're dealing with algorithms, functions, calculations, hypotheses, formulas, and conclusions.
The entire world is trying to make money online, do you really think the airheads are winning?
No… the best of the best are rising to the top!
Step 1: Get Your Mindset Right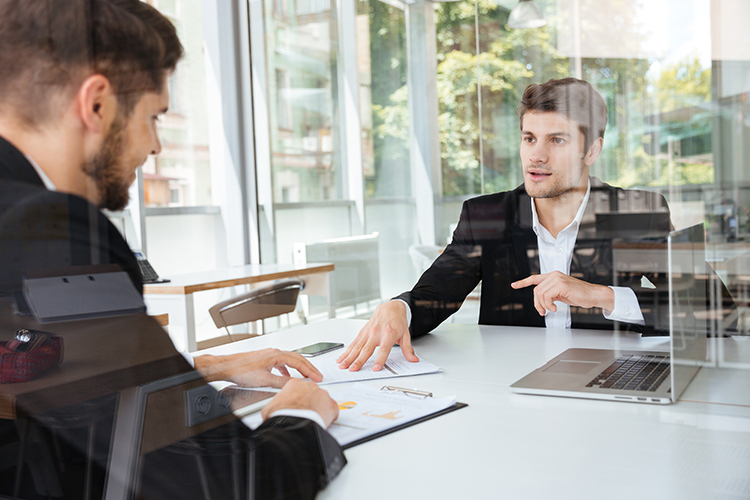 The first step was to take the competition seriously and we made sure the law firm owner did as well. If you don't treat your competitive law firms like champs, you won't put enough into your marketing to beat them permanently.
Step 2: Unique Selling Proposition
People are going to hire your law firm because you offer something unique. What is it? I found the unique selling proposition and made sure to place it front and center. This sets you apart, makes you memorable, trustworthy, and more. You cannot skip this. If you do, your clients are going to choose someone else when they get down to making a final decision as to who to retain.
Step 3: Site Design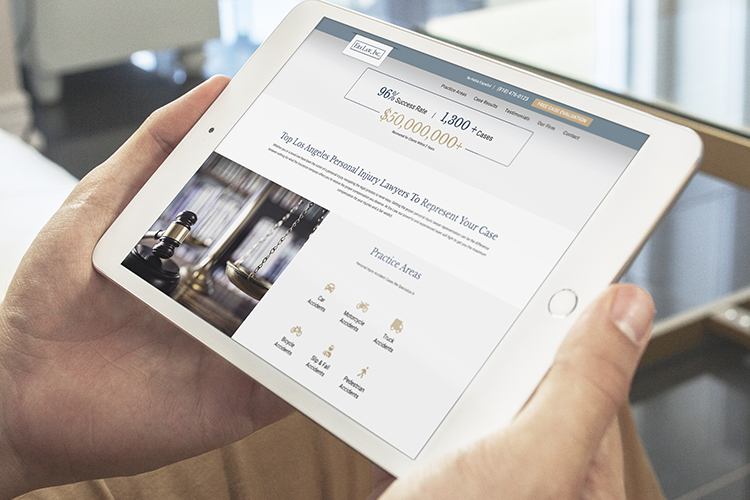 Making a law firm website design look pretty is not the end goal, it needs to convert website visitors into retained clients. We put together a site design based upon the experience that we knew would have a high likelihood of converting right away.
However, this is only the beginning.
What are people doing when they reach the site? We had to find out. User testing, screen recording, conversion tracking, time spent on the page. All of these were vital to make sure that the people reaching the site had what they needed to feel comfortable retaining the firm. These changes and modifications were being done according to the above list of the information we were collecting to make improvements in conversion.
List Of Must-Have Power Words For Law Firm Websites
Comprehensive list of 101 Power Words you can apply to your law firm's website to build authority and uplift credibility.
Step 4: Getting Google To Send The Proper Traffic
Here's where most attorney's pockets catch on fire and they decide to give up.
Getting Google to send traffic can be very easy or very difficult, a lot of different factors are at play.
For instance, if you are a personal injury lawyer that just won the biggest case ever, you're
going to get a ton of free traffic from Google and, likely, a ton of free cases.
Why? Because people are interested in the case you won. They're interesting in finding the best personal injury lawyer. They're interested in huge sums of money. Basically, you just stumbled onto the marketing jackpot.
If you are like most lawyers, this is not going to happen for you.
To get Google traffic you have to convince Google that people are looking for you…or you can just pay Google to skip the line and be at the top. Those who are "paying to play" are the ones at the top of Google search with "ad" next to their listing.
We convinced Google to send organic traffic by performing SEO service AND we paid Google to send traffic using Google Paid Search Ads. A winning combo. You can learn to do either, but you MUST be an expert before diving in. We suggest hiring a professional to do these tasks rather than trying to do it yourself. If you don't, you're going to dig a hole you'll never be able to get out of. After all, who wants to spend 5,000 hours trying to learn all that while you have your own law firm to run.
Our team at Alecan has spent more than 15,000 hours learning and testing, that's how we know how to generate the right traffic to law firms. Here is a great resource of SEO Guide For Law Firms and Attorneys. You might also want to check out the 11 Critical Digital Marketing Tips and Ideas for Attorneys & Law Firms
Side Note on Google Organic Traffic

Google traffic is the best traffic for attorneys. We're not going to break that down with case study images right here; the experts know, if you don't, let's talk by having you schedule a discovery call with us.
Some SEOs feel that they are simply marketers: creating the best sites, naturally attracting the most attention and being rewarded with mass amounts of Google traffic.
Some SEOs feel they are fighting against the biggest opponents in the world: Google. They wake up ready for battle. They see SEO as a manipulation of the system and they want to be the best manipulators possible and make the most money.
There are no laws regarding this. Google just spends obscene amounts of money to lessen its effectiveness and is actively fighting against those doing this.
In our opinion, nothing is wrong with either, we just think the warriors are fighting a losing battle.
The reason is that those who claim to be SEOs get such a bad rap by performing "black hat SEO" strategies (short term temporary rankings) and earn good amounts of money being warriors, fighting Google. Then, one day, Google finds a way to make their tactics worthless, putting those people in a very precarious position. What would you do?
The reason we advocate "white hat SEO" is because we believe Google is going to crack down on all of the manipulations. For us, it's all about giving Google what they want, so we don't need to worry about them cracking down on us. After all, why would Google bite the hand that feeds them good information?
Step 5: Follow Your Clients on FB (without looking creepy)
Ever notice those ads that follow you around after you look at a certain product or service provider online?
That's no accident, plus, it doesn't cost the advertiser much.
The platforms that host those advertisements are more willing to show your ads to people that have been to your website. The platforms figure, rightly so, that your ads are relevant to their market and that their users may be happy to see them, so they cost less.
For you, it means your clients keep seeing your mug. When they are ready to pull the trigger instead of just research, you're right there.
This is a pay to play system through Facebook. Quite affordable. You can learn more about it here. We use this for almost every law firm we work with.
Step 6: Engage in outreach to promote your firm
Google takes a lot of things into consideration when they decide to rank a website. One of those is what websites are linking to that website.
The reason Google does this is because trustworthy, authoritative websites rarely link to websites that are not trustworthy or authoritative. Forbes isn't going to link to "payday loans". Google knows it and takes this signal into account when ranking sites.
If your website is one people are looking for and is trustworthy and authoritative, Google wants to send people to it. So, you want to let those trustworthy and authoritative websites know you exist and give them any opportunity possible to link to you.
If they do, people will trust you more AND Google will trust you more. Google will send you free traffic.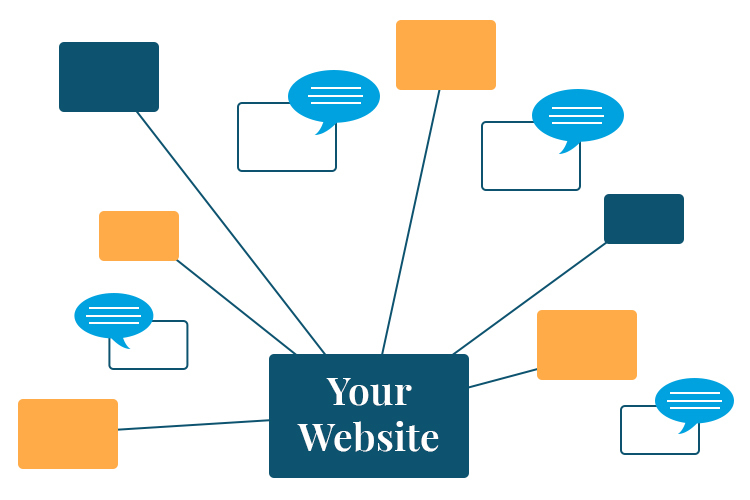 Keep in mind that the goal is to get those sites to mention you and not only to link. Google DOES NOT like link manipulation for the purpose of search engine ranking. In addition, Google can permanently ban your website from ranking if you have too many manipulative and irrelevant links pointing to your website. We have had law firms come to us for help after manual action was issued to their website by Google.
For the target site, we dedicated a set monthly budget Budget for outreach to let people know how great the site is. This resulted in natural links and traffic from trusted and authoritative sites.
Step 7: Be Popular on Social Media
It's not easy to gain a following on social media for attorneys, but that does not mean it is hard to gain attention!
You want social media shares and visits from REAL people. These are signals that you and your site are popular.
We create blogs with unique legal commentary on subjects people are interested in. Just like this blog post you are reading. We also create pieces that create outrage, but speak to our target market. This way you get a lot of shares, views, and engagement at a low cost.
The Results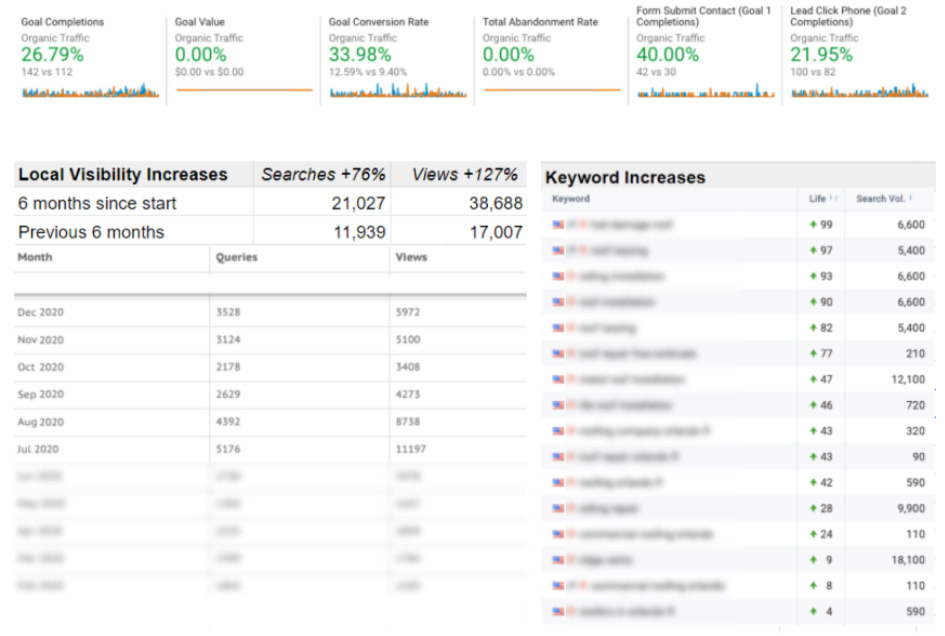 The results speak for themselves. What you're seeing above is site progress over the last 6 months and keyword increase over the lifetime (11-months).
The site's monthly traffic was valued at $800 and now it is valued at $15,300. This can be done to almost any firm, it just takes a coordinated plan, a team, hard work, no shortcuts, and a reasonable budget.
Schedule a call with us today if you need help with your law firm marketing. We would be happy to see if we can identify your marketing roadblock for free.