You may have heard that a website serves as the company's online face, but websites do so much more in digital marketing than simply displaying a company's brand. Marketing teams must understand how website design works together with search engine optimization (SEO) to take advantage of everything a website offers.
Web design and SEO don't function separately. Still, many businesses treat them that way and don't include SEO in the web design process.
Click the link to learn more about our website design and development services, or keep reading to learn how to leverage SEO and web design to drive more traffic and conversions.
How Do Web Design and Search Engine Optimization Work Together?
Whether you're building a new website for a business or redesigning one that already exists, you must consider how web design and SEO efforts work together. Reaching the top of search engine rankings, engaging with organic traffic, and driving conversions depend on these two aspects of digital marketing.
Even a beautiful, well-thought-out website will only rank high in search engine results with the fundamental elements of SEO.
For most businesses, at least half of all website traffic stems from organic search results, the page listings below sponsored ads on search engine result pages. Only the top 10 search results appear on the first page when a consumer searches for a product or service, so your pages must rank high to generate leads effectively.
New websites that don't consider vital SEO tasks may lose all previous ranking progress. Incorporating SEO after the web design process may lead to a fragmented optimization strategy and a poorly performing website.
An effective website balances functionality and appearance (design) with high search rankings (SEO) to:
Drive more high-intent traffic
Provide a positive user experience
Generate more leads for free
Encourage repeat customers
Web design and SEO may require different skill sets, but they work hand in hand to ensure a website's success.
8 Essential Elements of SEO Web Design
To leverage website design and SEO for maximum lead generation, business owners and marketers must create solid site foundations that consider the following crucial elements:
1. Sitemaps
Search engines like Google find and crawl website pages to determine their rank, but some websites feature so many pages that Google needs help to see them all. If Google can't find a webpage, it won't rank it, so marketers must provide a helping hand in the form of sitemaps.
A sitemap provides a list of the pages and media on the site. It can help Google and other engines locate and index a website's valuable pages.
2. Navigation
A site's navigation refers to how consumers and search engines move through the site. Search engine bots rely on SEO-friendly site architecture to crawl a website's pages. Sometimes, a replacement website lacks the 301 redirects that would carry over the old site's ranking progress, forcing the business to start over.
Consumers also rely on clear menus and internal links to find what they're looking for, be that a particular product, service, or educational resource.
A consumer- and search engine-friendly navigation interface should feature:
A simple website menu with organized information architecture
A descriptive URL structure (words and phrases, not letters and numbers)
A category and subcategory content hierarchy
Drop-down menus and cross-links for essential products or services
Internal links between multiple pages
To ensure an intuitive site structure, ask yourself whether a consumer can get around the website quickly without thinking.
3. Mobile Friendliness
Have you ever visited a website on your phone and immediately tapped away due to poorly displayed media and text content? Your business's or client's potential customers do the same thing. With so many of today's consumers using mobile devices to search for products or a local business, web designers must avoid providing a poor user experience on mobile devices.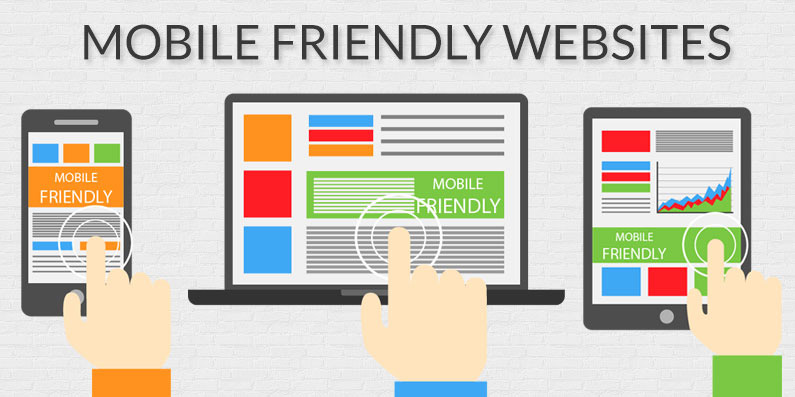 According to a World Advertising Research Center report, an estimated 75% of internet users will only use smartphones to access the internet by 2025. That's more than three billion mobile users. Marketers and business owners can ensure access to this massive pool of potential customers by testing websites for mobile responsiveness.
Having a mobile-friendly site doesn't just matter to potential leads; it also plays a huge role in website SEO. Google algorithms can analyze a website's mobile responsiveness and ranks mobile-friendly websites higher in Google search results, making it an essential consideration in SEO web design.
4. Website Speed
Page speed directly affects how a website ranks and how likely users are to stay on the site. You may wonder whether Google's algorithm is that smart, and it is. Page speed is very important for your website SEO as Google constantly updates how it ranks web pages, and today's algorithm knows when a website has slow load speeds or other poor site metrics.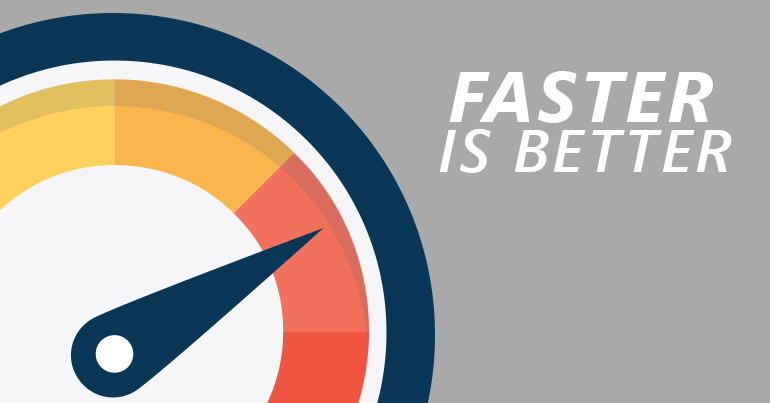 Fast page speeds reduce bounce rates and improve click-through and conversion rates. To ensure fast speeds, site owners must choose reliable web hosting, eliminate outdated technologies, such as Flash, minified JavaScript, and other code, and run speed tests regularly.
To test your website speed, you can visit this link for Google's free tool for speed and mobile insights.
5. Metadata
In SEO, metadata refers to title tags and meta descriptions. A title tag is the page title that appears at the top of a search result with the meta description appearing below it. These two tags represent the page's first impression to searchers, so a site manager must include them in their SEO strategy.
Every page on a website must include optimized meta tags to rank high on search engine results pages. When writing each meta tag, a business's SEO team must consider the search engine and the consumer.

A title tag should:
Be no longer than 60 characters
Incorporate keywords naturally
Consider the end user
A meta description should:
Consider why an end user would click on the page
Include relevant keywords naturally
Accurately explain what the page contains
By including a website's SEO perspective in the web development phase, business owners and marketers can go live with already-conducted keyword research and a solid SEO strategy.
6. Text Content
One of the primary elements making SEO web design important is content. SEO-friendly websites need indexable text that provides visitors and search engines with easy-to-read content.
An SEO-friendly website contains content that search engines crawl, read, and understand, which means using an engine-friendly programming language like HTML. Many designers use a lot of JavaScript code when developing websites, but Google cannot crawl JS-filled pages as easily.
Besides the coding language, business owners and marketers must perform other on-page optimization tasks on each web page.
Optimized web pages include:
Intuitive topic hierarchies indicated using headings
Content that uses keywords naturally
Content that provides website visitors with valuable solutions or information
No text in a hard-to-read font or color
When writing keyword-rich content, remember that a clunky blog post with too much keyword density will do a website more harm than good.
7. Images
SEO web design strategies include images for several purposes. Designers use images for branding, page flow, and product display, and SEO tells search engines what the pictures show to rank relevant image results for a user's search.
To optimize an image for search engines, business owners and marketers must consider every step:
Naming the image: Image names should describe what the photo is. For example, "IMG004.jpg" doesn't help search engines understand anything about the picture, but "Red Cotton Sweater" tells the bots precisely what the image shows.
Sizing the image: When adding an image to a site, a site developer or SEO specialist must size it correctly to ensure high quality and quick load times. Too small, and the image will appear grainy, but large files take longer to load.
Supply alt text: An image's alt text appears to page visitors when their browsers cannot load images. It lets them know what is being displayed and provides a description of the image to visitors with visual impairments.
Adding the image to the sitemap: Adding images to the sitemap can help search engines find all photos on your website. This proves especially helpful for an e-commerce site, which may contain hundreds if not thousands of images.
Remember to optimize the images on every web page for the best boost to your search engine traffic.
8. Website Conversion Rate
Nowadays, the majority of marketing teams concentrate on getting people to visit websites in the hopes that this traffic will turn into qualified leads that salespeople can close. But just half the battle is won there.
Companies can achieve long-term, sustainable growth by making better use of their current traffic opposed to bringing in wholly new traffic. Conversion rate optimization (CRO) can help with that.
Make your website work smarter rather than not harder.
Enhancing your website to maximize the amount of leads it generates is known as conversion rate optimization. Split testing, workflow advancements, and content improvements all contribute to CRO. Optimizing conversion rates generates highly quality prospects, boosts sales, and lowers acquisition expenses.
It is the percentage of visitors who complete a desired action, like completing a web form, signing up for a service, or purchasing a product.
A high conversion rate indicates that your website is enticing to your target demographic, efficiently formatted, and well-designed. A low conversion rate could be caused by a number of elements that affect the functionality or aesthetics of a website. Poor conversion rates are frequently caused by slow load times, malfunctioning forms, call-to-action components, or language that fails to express
The goal of conversion rate optimization is to increase the possibility that website visitors will take our desired action.
For instance, your leads and customers would double if your conversion rate rose from 1% to 2% or even 3%. This is seen in the following table, where you can see the favorable effects of raising your website's conversion rate: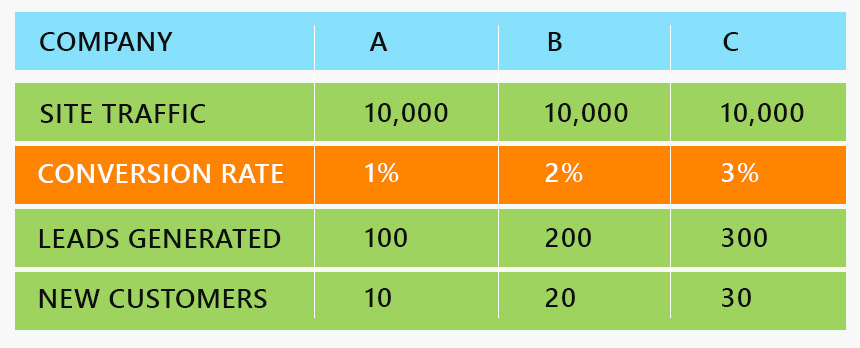 Let Alecan Marketing Solutions Handle Your Website Design and SEO
Many website owners struggle to attract organic traffic but don't understand why. They may have too many hyperlinks, duplicate content, poor web design, or poor usability. Whatever the problem, our marketing and web design agency, Alecan Marketing Solutions, can help.
We provide leading digital marketing services. We can explain the importance of having a website, create a stunning and optimized website for your business, and handle all of the technical SEO tasks, allowing you to focus on running your business.
Schedule a discovery call with Alecan Marking Solutions experts to discuss your web design and SEO project.