Strategic Social Media Marketing Campaigns For B2B and B2C Companies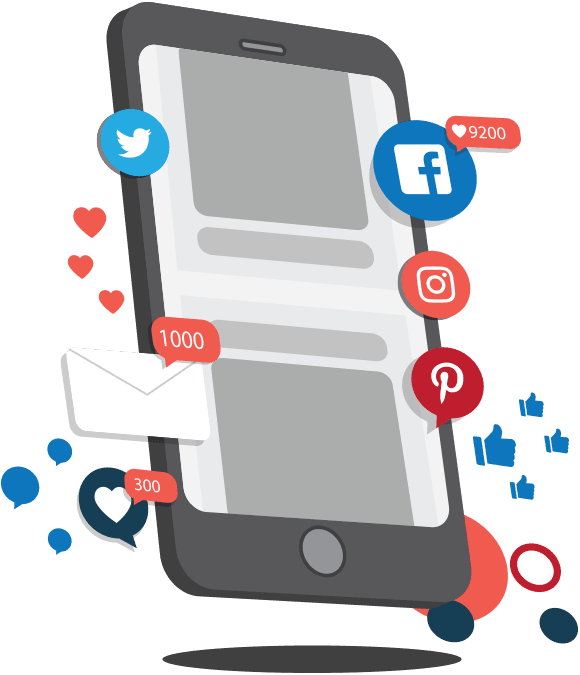 The ways we get our information online are changing every day, and a thriving social media presence is the greatest asset a brand can have. Up to 80% of consumers now prefer to connect to brands via social media, and leads generated by referrals from content-sharing hubs like Instagram, Facebook, Twitter, and Pinterest have a significantly higher conversion rate than traditional means.
Social media management is one area in which some business owners try to cut corners and do it themselves. After all, they have no trouble getting their friends and family to share and talk about content they post to their own profiles. This fallacy leads to frustration and often results in abandonment of social media accounts, leaving a subpar representation of the brand unattended on public display. Professional community management powered by traditional and next-wave marketing principles and an experienced creative team is what elevates a brand's social web presence above the competition.
Social media influence is a leading factor in brand visibility and purchasing decisions, and the primary way consumers choose to interact with a company. The conversations and links you share on social media with your audience also carry increasing weight with search engines and trusted domains like news and information sources. Ultimately, harnessing the power of social media can boost revenues and generate leads within a new community of customers.
PROMOTE MEANINGFUL CUSTOMER ENGAGEMENT
When you use social media to form and sustain relationships with your customer base, you open the door to valuable information about what they look for in a product or service and suggestions for improvements and innovations that can do wonders for your brand profile and bottom line.
CELEBRATE YOUR ONE-OF-A-KIND AUDIENCE
Social media can help you reach your customers and keep them coming back by showcasing their uniqueness and innovations. By making your customers star participants in your business, you ensure years of repeat business and brand loyalty.
As consumers' chosen method of engaging with a brand, social media is often the tool they rely on to bring customer service issues to a company's attention. Resolving their concerns thoughtfully in a public setting gives you the opportunity to positively impact your sales and reputation.
Looking to reach a wide online audience? A Facebook advertising campaign could be the best strategy. We build advertising campaigns on the largest social media network on the Internet.
Our use of the platform includes targeting specific demographics which are most in tune with your objectives. We target audiences with the right marketing message and take complete ownership of the campaign to help you get the most out of your advertising dollars.
Allow our team to become an extension of your own and take advantage of the power in Facebook's ad platform.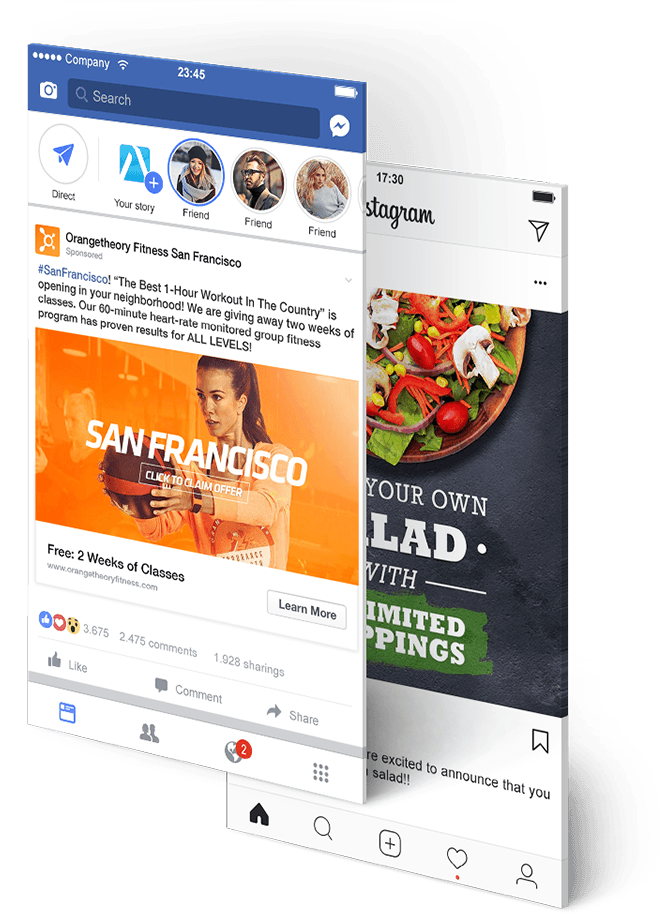 Integrated Social Platforms
With the right plugins and customized development features, any social platform you choose can be fully integrated into your website. Your site and social content work together to connect visitors to your brand through every available channel and keep their attention.
Thankfully, Alecan's marketing and development teams can work together to put current and emerging social technologies to work for you. Advanced deep-level integration with established and emerging social media platforms make your website the ultimate interactive destination for today's online customer.
Engage & Expand Your Audience.
Call Alecan Internet Marketing Today for a Free Consultation! (800) 208-5458
Exclusive social media campaigns to reward your fans and followers are one of the best ways to enhance your web presence and generate new leads and sales. Coupons, contests, secret flash sales, and special events are all highly effective ways of engaging your audience. Alecan Marketing Solutions creates custom templates and messaging to get your campaign up and running in few days. We manage all aspects of your campaign, track results, and work to expand your fan base through the newest and hottest social platforms.